Info:
Title:
THE TREE -
Code:
V8M3D5
Contest:
NY / 2012
By:
R. Cuppoletti - P. Tassetti
Views:
2907
Likes:
9
Votes:
JOSHUA PRINCE-RAMUS
2
EVA FRANCH I GILABERT
2
ROLAND SNOOKS
0
SHOHEI SHIGEMATSU
3
ALESSANDRO ORSINI
5
MITCHELL JOACHIM
1
2.2
THE TREE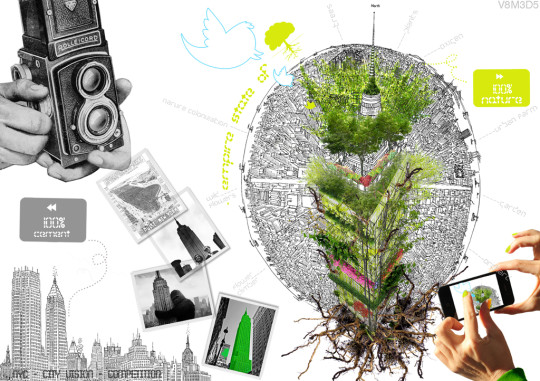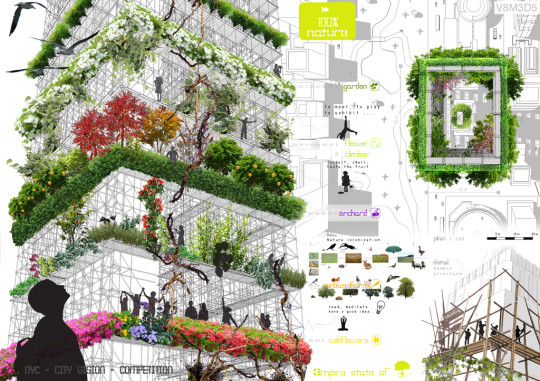 The Empire State of Building, icon of NYC, this project becomes the starting point for a new concept of life : the height of the building covered in new "green" skin : the source of a global rebirth. - THE TREE- form of life, with the strength of its roots ,it demands space, it feeds, grows and returns to life overwhelmingly, after being dormant for ages. Our idea of the city of the future is to regain nature vertically, not horizontally; becoming a mental state of mind , which every man should have to live in pure oxygen. -THE TREE- ,friend of man, symbol of organic creation is for us the new image of the Empire: image of the total building that transforms from an iron lung into a green lung. Toying with imagination we have faced the theme of linking old with new: the powerful and majestic past has inspired our creativity from an artistic point of view: -THE TREE- as a part of man's DNA.
Info:
Title:
THE TREE
Time:
13 giugno 2012
Category:
NY
Views:
2907
Likes:
9
Tags:
-