Info:
Title:
Splendor in the grass -
Code:
Y6S9K2
Contest:
NY / 2012
By:
C. Yeounsung - L. Hyunjin - K. Yeonsang
Views:
2193
Likes:
0
Votes:
JOSHUA PRINCE-RAMUS
2
EVA FRANCH I GILABERT
2
ROLAND SNOOKS
4
SHOHEI SHIGEMATSU
1
ALESSANDRO ORSINI
1
MITCHELL JOACHIM
3
2.2
Splendor in the grass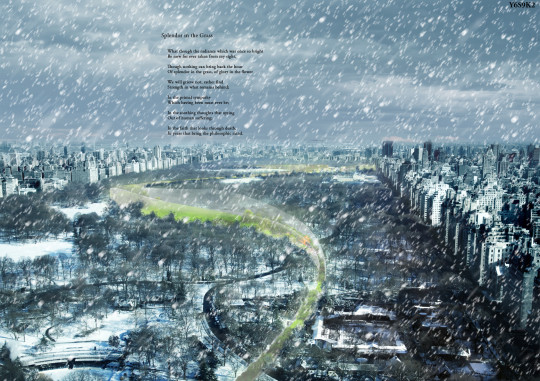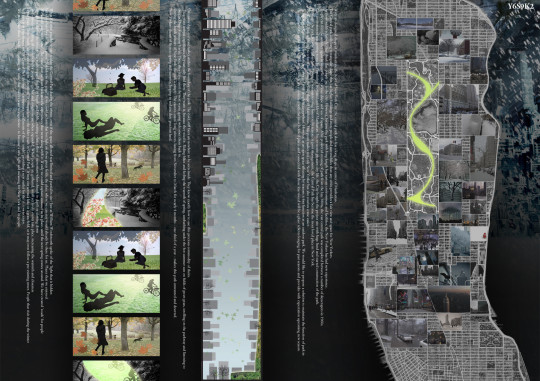 The lush green park that exists in the middle of the long island makes New York City sparkle amidst the numerous cities around the world. For the New Yorkers that live in one of the world's busiest cities, the Central Park provides a place of relaxation and revitalization. For these capricious and unique individuals, Central Park is something that is loved by all, regardless of the times they live in. Although the park takes up a large area of space within Manhattan – dotted with high-rise buildings and exorbitant real estate prices beyond imagination – no one dares complain of its importance to those who live in the city.
On sunny days, everyone rushes within the boundary of the park. The cold, stiff faces are nowhere to be seen inside. They know exactly how to use this precious commodity of theirs. They want unique experiences they can only find there. They want it, because they need it. Riding bikes and feeling the warmth of spring, sunbathing under the hot summer sun on fields of green grass, strolling on the parkway and listening to the crackling of autumn leaves. Then, they leave, until the next warm spring welcomes them back in.
During the harsh winters of New York, the park is empty. The eastern states' long winters, lasting from November to March for nearly 4 months – one-third of a year – makes this park unwanted and deserted. New Yorkers dream of its next spring and summer, hoping to reclaim their precious land.
What if it were possible to stay within the Central Park during the winter, even if the space allotted was limited and partial in size? Just as William Wordsworth spoke of the 'light that is hidden but never lost forever' in his poem "Splendor in the grass", if we could reclaim that lost light on those green fields, the place where we can stay would already be there for us. Places that we enjoyed. We would only need 'time'. The 'time' that we want back and the experiences that went along with it. If only we could capture summer in its place, until the next spring comes around.
We have created 'roads' for people to walk on during the winter. The roads expand fluidly in length and width, creating a faster flow of movement when shrunk in depth or slowing down and sometimes halting all movements for people to gather and conglomerate when expanded. When people are gathered, small yet lively events take place, increasing the warmth and closeness of the place. These 'roads' also possess different 'directions' in comparison to the older roads in Central Park. It may cut across a lake or a grass field, or it may even follow a pre-existing street. People that visit during the winter will gain new experiences within Central Park through the temporary installments of these 'roads', providing a new outlet for the visitors to enjoy.
We anticipate these 'roads' – capturing the 'time' that visitors want to experience – to become a new light and meaning for New York and its people.
Info:
Title:
Splendor in the grass
Time:
13 giugno 2012
Category:
NY
Views:
2193
Likes:
0
Tags:
-