Info:
Title:
BIGNESS -
Code:
Y6X9M2
Contest:
NY / 2012
By:
Dong ah Cho
Views:
6160
Likes:
1
Votes:
JOSHUA PRINCE-RAMUS
4
EVA FRANCH I GILABERT
4
ROLAND SNOOKS
1
SHOHEI SHIGEMATSU
1
ALESSANDRO ORSINI
2
MITCHELL JOACHIM
3
2.5
BIGNESS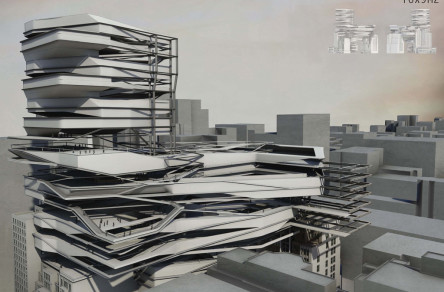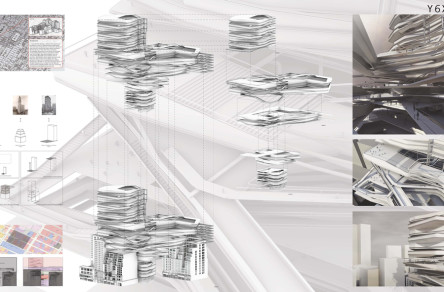 In the essay, Bigness by Rem Koolhaas, he says "If Bigness transforms architecture, its accumulation generates a new kind of city" and he defines the Bigness is equal to urbanism versus architecture". Based on his principal, my thesis explores the idea of "BIGNESS" and re-organizing the urban elements into the one big architecture using negative space of urban context which has become residue.
M1-6D is a new zoning district that exists within Manhattan. The main initiative for this regulation is to enable a wider range of community activities. Any increase in population would activate this zone on a constant basis through mixed-use programs. Therefore, M1-6D stands as a new opportunity to envision the future of Manhattan. By experimenting with the interplay of positive and negative zoning, the potentials for urban interstitially suggested by M1-6D are not merely programmatic, but support further densification, deeper activation and radical zoning, As well, interstitial and residual spaces provide the opportunity to preserve the character of the existing site condition. Through the reversal of positive and negative space the injection of architecture into the voids will create a new urban layer to complete the vision of M1-6D.
Info:
Title:
BIGNESS
Time:
13 giugno 2012
Category:
NY
Views:
6160
Likes:
1
Tags:
-