Info:
Title:
Rome, social machine -
Code:
00054
Contest:
Rome / 2010
By:
A. Colli / M.L. Daglia / L.M. Lima Valente / A. Colomo Gil
Views:
2610
Likes:
0
Votes:
JUERGEN MAYER H.
0
FRANCESCO LIPARI
6
FELIPE ESCUDERO
6
FRANCESCO GATTI
7
MICHAEL CATON
2
4.2
Rome, social machine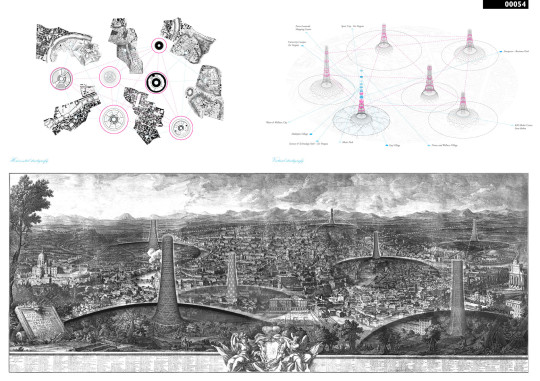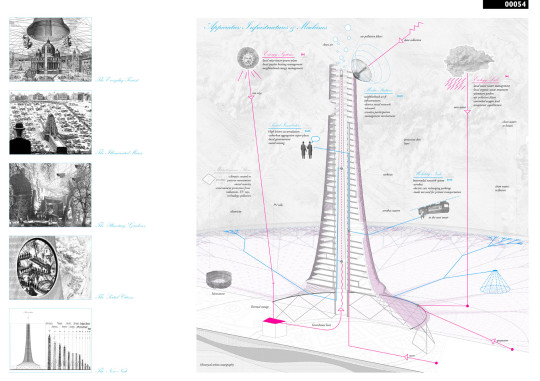 Rome is theEternalCity: this probably means that it will last long and during this time it's supposed to evolve and transform its structure going with social and technological changing, experimenting new urban strategies. Untill now this has not happened yet: the city needs infrastructures to support its sustainable growth.
1.1-Rome, social machine:
Romeis a complex system made of heterogeneous social structures without defined functional zoning or boundaries between touristic and real city.
Romeis not a theme park or a city – museum, its monumental areas and ruins are part of a complex urban symbiosis with citizens.
 1.2- Political needs vs urban strategies:
Only events and religious, political or private interests have influenced the urban structure of the city ofRome, during its history.
Romehas always been made by universal projects that modified its urban morphology. Pope Sixtus V was able to change thenew city, in according with the need to organize the touristic flow during the pilgrimages in 1585-90. He improved the concentrical city structure establishing axis connections among the main 7churches with the first idea of network.
 1.3- Radiocentric structure:
Rome still have a radiocentric structure: this guides its evolution toward a degenerated and unsustainable expansion on the territory around, leading to a progressive slimming of the consolidated city, an increasing transport demand – which Rome currently can not provide for – and favouring an increase of private and privatized mobility.
These processes of  random spatial diffusion caused a continuous fragmentation, a process already underway.Romeas an urban bricolage.
 STRATEGY
2-Romewill grow a new network layer: to go on with its evolution the city needs a new prothesis made of intermodal and logistic infrastructure that exchanges and manages flows at a local level.
Within continuous cyclic processes this machine collects, transforms and releases again on the territory existing social and environmental flows to keep urban system in balance.
2.1- Stratigraphy:
The overlapping of layers is a typical feature ofRomebut this tendency stopped with the sprawling of the urban structure towards the periphery and the creation of huge monofunctional service systems that pretend to serve the whole city.
2.1.1- Horizontal Stratigraphy:
A new scale is introduced in the urban hierarchy: an apparatus that acts as filter between private property and public space. Local production plants and new administrative centers managed by 2.0 polical issues with the aim of increasing the citizens involvement in the res publica.
 2.1.2- Vertical Stratigraphy:
This self-sufficient and productive urban machine can accumulate functions and spaces typical of the sprawls and with its verticality combine their plain structures creating a complex system that erases the problem of the physical and economical abuse of territories.
Info:
Title:
Rome, social machine
Time:
16 marzo 2010
Category:
Rome
Views:
2610
Likes:
0
Tags:
-