Info:
Title:
Rome -
Code:
00035
Contest:
Rome / 2010
By:
D. PEÑA JURADO / B. GONZÁLEZ CASTILLO / F. GIACCONE
Views:
1787
Likes:
0
Votes:
JUERGEN MAYER H.
0
FRANCESCO LIPARI
4
FELIPE ESCUDERO
1
FRANCESCO GATTI
4
MICHAEL CATON
7
3.2
Rome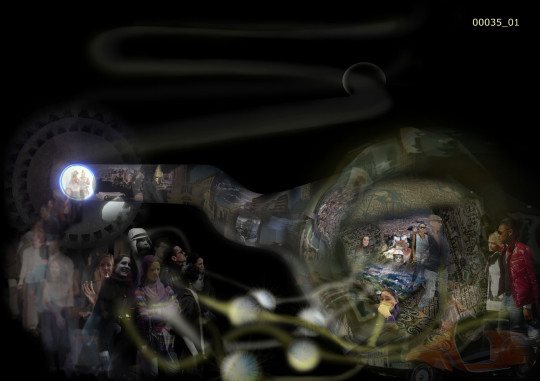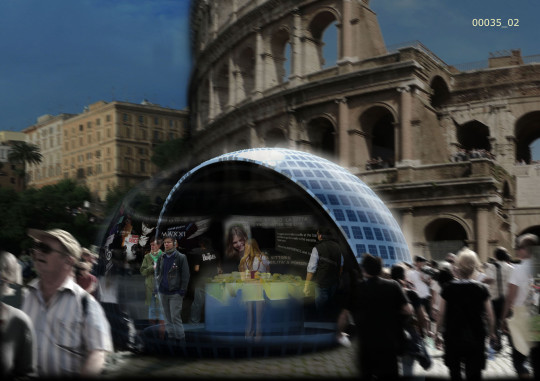 Rome is a city separated in two different parts that have slightly points on common. On one hand there is the touristic city center, where Roman citizens are on minority, and on the other hand there is the contemporary city, unknown for the tourists, lived by the Romans.
To improve the interaction between the contemporary and the historical city, a change of mentality towards cultural exchange is necessary to achieve a new direction of positive evolution. The project intends to use the potential of tourism as an engine to modify the way of living and perceiving the city by both sides. Due to the fact that the historical city of Rome is not physically modificable because ruins appear everywhere, and quite whole Rome is under protection; the conclusion is to change the way of living the city. This change is motivated by an exchange of experiences produced by the different cultures that coexist in the city: the Roman citizens (which allows to know better the periphery) and the tourist (which helps the Roman citizens to live better the city center).
As a system to stimulate the exchange of experiences we propose the "Ball", a new architectural form which allows a direct and efficient access to the historical and contemporary city. Inside the "Ball", a system of advanced comunicational technology generates an interest to the people and permits the user to take contact with Roman citizens, in order to obtain advices of where to go and what to do, to live the real Roman life.
The self-sufficient and eco-sustainable "Ball" will be located on the most important places of the city, among traffical and touristical knots.
The proposed system reactivates the city by the interaction between the different coexisting societies, and it's a starting point for a futur development.
Info:
Title:
Rome
Time:
16 marzo 2010
Category:
Rome
Views:
1787
Likes:
0
Tags:
-