Info:
Title:
Future is a myth so is superman -
Code:
D5K7U3
Contest:
NY / 2012
By:
S. Ghafouri
Views:
1796
Likes:
0
Votes:
JOSHUA PRINCE-RAMUS
2
EVA FRANCH I GILABERT
1
ROLAND SNOOKS
1
SHOHEI SHIGEMATSU
1
ALESSANDRO ORSINI
1
MITCHELL JOACHIM
3
1.5
Future is a myth so is superman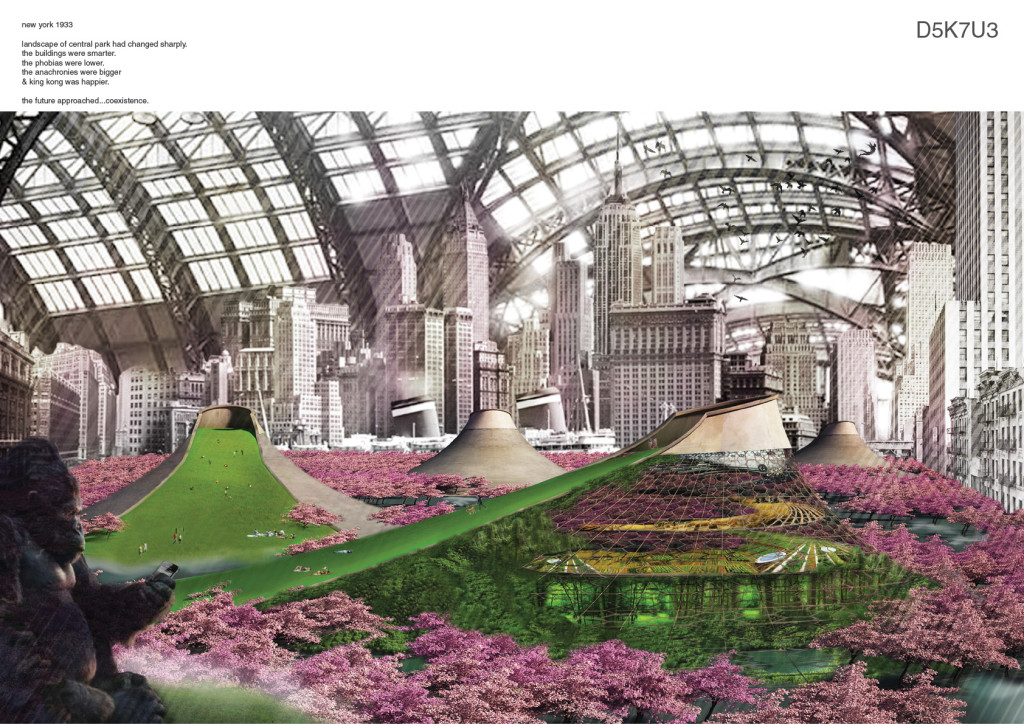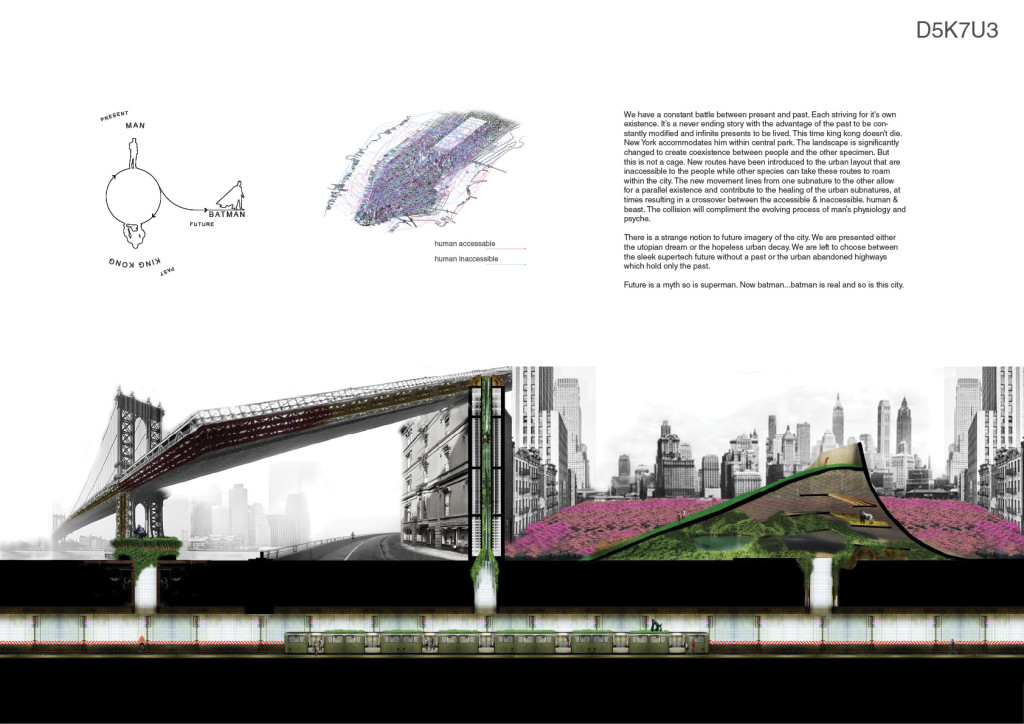 We have a constant battle between present and past. Each striving for it's own existence. It's a never ending story with the advantage of the past to be constantly modified and infinite presents to be lived. This time king kong doesn't die. New york accommodates him within central park. The landscape is significantly changed to create coexistence between people and the other specimen. But this is not a cage. New routes have been introduced to the urban layout that are inaccessible to the people while other species can take these routes to roam within the city. The new movement lines from one subnature to the other allow for a parallel existence and contribute to the healing of the urban subnatures, at times resulting in a crossover between the accessible & inaccessible. human & beast. The collision will compliment the evolving process of man's physiology and psyche.
There is a strange notion to future imagery of the city. We are presented either the utopian dream or the hopeless urban decay. We are left to choose between the sleek supertech future without a past or the urban abandoned highways which hold only the past.
Future is a myth so is superman. Now batman…batman is real and so is this city.
Info:
Title:
Future is a myth so is superman
Time:
13 giugno 2012
Category:
NY
Views:
1796
Likes:
0
Tags:
-