Info:
Title:
Wishing Seed -
Code:
J9P5M1
Contest:
NY / 2012
By:
S. Nakanishi - K. Otani - H. Nam - A. Kobayashi - O. Inoue
Views:
2255
Likes:
0
Votes:
JOSHUA PRINCE-RAMUS
3
EVA FRANCH I GILABERT
4
ROLAND SNOOKS
1
SHOHEI SHIGEMATSU
1
ALESSANDRO ORSINI
0
MITCHELL JOACHIM
3
2.0
Wishing Seed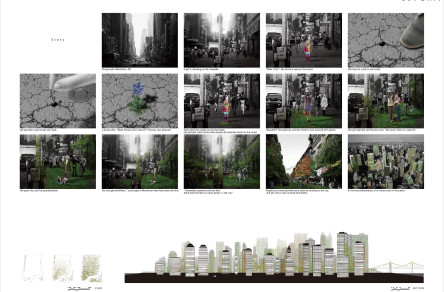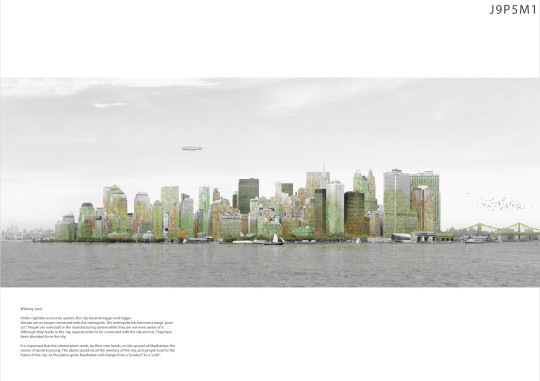 Wishing seed Under capitalist economic system, the city became bigger and bigger. Human are no longer connected with the metropolis. The metropolis has become a mega "product". People are now built in the manufacturing system while they are not even aware of it. Although they reside in the city, opportunities to be connected with the city are lost. They have been alienated form the city. It is important that the citizens plant seeds, by their own hands, on the ground of Manhattan; the center of world economy. The plants would recall the memory of the city, and people look for the future of the city. As the plants grow, Manhattan will change from a "product" to a "craft".
Info:
Title:
Wishing Seed
Time:
13 giugno 2012
Category:
NY
Views:
2255
Likes:
0
Tags:
-