Info:
Title:
EG-GLOO -
Code:
L4E1A9
Contest:
PFFF / 2012
By:
I. Sasso, O. Benvenuto
Views:
2077
Likes:
0
Votes:
ITALO ROTA
0
BENJAMIN BALL
1
MARCO CANEVACCI
3
VANESSA TODARO
7
ANDREA BARTOLI
1
3.6
EG-GLOO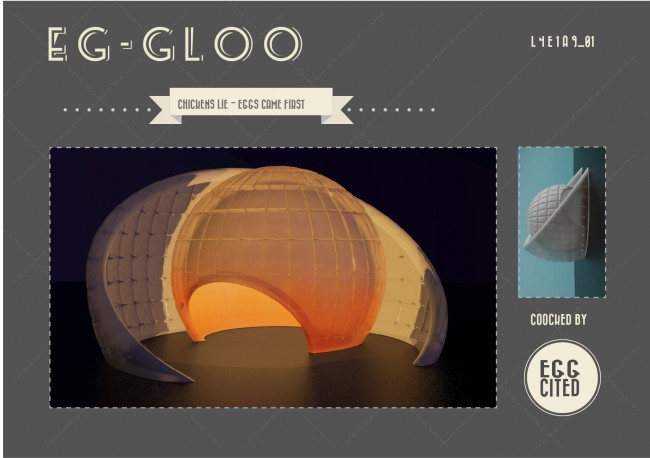 A hen is only an egg's way of making another egg. (Samuel Butler)
It is as spheric as perfect as an eggshell. It is as comfortable and cosy as a refuge to take from polar weather. It is a place that serves to recover the place art occupies.
What is it? By whom is it debated? Where and with what attention?
Eg-gloo is giving a try. It is the effort of breaking the peel of self-referentiality which is suffocating contemporary art.
It is an invitation to "break the shell" and take part in the nourishment reawakening and revivening the embryo of Art.
Info:
Title:
EG-GLOO
Time:
25 gennaio 2012
Category:
PFFF
Views:
2077
Likes:
0
Tags:
-