Info:
Title:
THE FEW AND THE BUILDING CITY -
Code:
M6V4Z9
Contest:
NY / 2012
By:
S. Zeni - E. Ghislieri
Views:
2405
Likes:
0
Votes:
JOSHUA PRINCE-RAMUS
4
EVA FRANCH I GILABERT
5
ROLAND SNOOKS
0
SHOHEI SHIGEMATSU
0
ALESSANDRO ORSINI
2
MITCHELL JOACHIM
3
2.3
THE FEW AND THE BUILDING CITY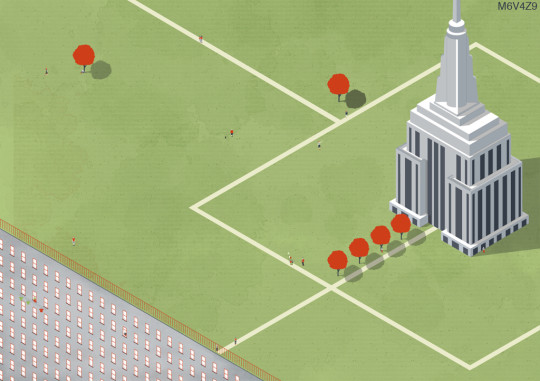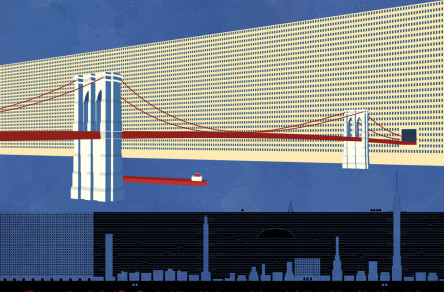 The people didn't decide to radically change the city where they were living. The power of The Few was enough to impose an unique solution to preserve the history of an island, which in a short time had changed his form without any limits. Suddenly a limit was imposed. The Few had followed their ambitions without listening the crowd, they believed that only history will prove them right. Obsolete urbanistic laws were quietly forgotten, replaced by the simplicity of an unified plan. The city surely would no longer be the same, crystallized in its ideal form, it will last forever like a fossil.
 A concrete casting invaded the gaps of the old city with new living spaces, power generation complexes, farmable surfaces and valuable entertaining areas.
The visionary consolidation of this magma would have create the stratification of new Manhattans into an huge monolith: a BUILDING-CITY.
Its interior was functionally divided in different layers, ten meter high, that covered an area equal to the whole island. The planning was composed by five different layers:
-The Housing Layer: a Manhattan where to sleep, divided into thousands family apartments, everyone with a standard dimension. The only feature to define the appartments' value was the possibility to reach the sunlight.
-The Farmable Layer: an artificial intensive cultivation of Manhattan. Everything was produced using water, soil and neon light. It was possible to see the line of the horizon, there were no walls but a dense grid of  pillars.
- The Theoretical Productive Layer: a Manhattan where energy production was consistently improved by research and experimentation.
-The Social Layer: a Manhattan for the life living. This was thought to be the place where people could spend their time after work and before returning in The Housing Layer.
-The Mobility Layer: a Manhattan where the surface is totally used for the horizontal mobility. Mobility that connects the highest buildings of the old city emptied to accommodate large elevator platforms. The Building Lifts.
This was the city that The Few had thought, drew and planned. A city building. A building city.
Wouldn't be great to walk through a Broadway converted into a theater? To transforme a busy street into a bizarre urban stage? And what about the Guggenheim? A pearl protected by a concrete case. And Central Park? It wouldn't change, but it would look completely different, it would appear as an enormous courtyard.
What could happen if you reach the top floor? You could see the first Manhattan. A 276 meters high Manhattan, suspended between past and future. The peaks of the tallest buildings would be never submerged and would became the monuments of the Building-City.
Info:
Title:
THE FEW AND THE BUILDING CITY
Time:
13 giugno 2012
Category:
NY
Views:
2405
Likes:
0
Tags:
-