Info:
Title:
Nieuw Amsterdam -
Code:
N5L3C7
Contest:
NY / 2012
By:
E. Stefa - M. Ferrario
Views:
4536
Likes:
1
Votes:
JOSHUA PRINCE-RAMUS
2
EVA FRANCH I GILABERT
0
ROLAND SNOOKS
3
SHOHEI SHIGEMATSU
3
ALESSANDRO ORSINI
1
MITCHELL JOACHIM
5
2.3
Nieuw Amsterdam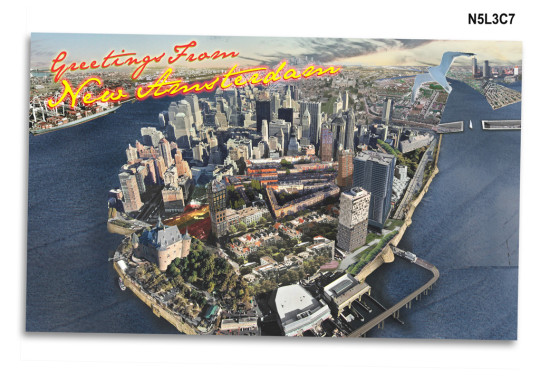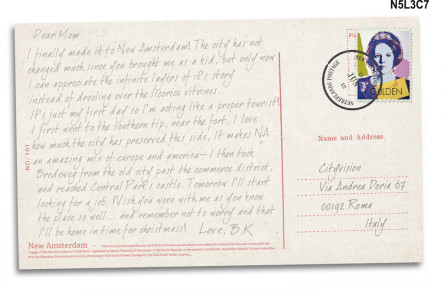 New Amsterdam (Nieuw Amsterdam) is the last remaining dutch colony abroad following the Decolonization Period of Dutch history; a european/north-american mashup of a megalopolis and the heart of the now extinct New Netherlands. Historically serving as a trading spot for the colonizing and conquering european superpowers, New Amsterdam retained its survival and power through diplomacy and commerce between the Dutch, English and French empires. New Amsterdam was consistently a multicultural society from its founding days with a population of less than 50% Dutch citizens until present day, and held its informal status of a nation state similar to Hong Kong or Singapore throughout the urban and social developments of the last 400 years.
Based on the alternate history of the 1931 text "If the Dutch had kept Nieuw Amsterdam" by Hendrik Willem Van Loon, we chose to imagine what New Amsterdam would have looked like, and what it would be like to visit the 'Big Oliebollen' today. Following dutch urban logic and logistics, New Amsterdam presents high density neighborhoods next low density residential areas, with strategically places green belts and industrial zones scattered throughout. The wooden Fort Orange replaced by a brick castle fort after the Great Fire of Lower New Amsterdam of 1763. Manhattan remains to this day the largest populated urban center of the Netherlands while Nieuw Breukelen maintains its commercial essence with a focus on storage, shipping, and a commercial tax-free zone in the service of the dream city of New Amsterdam.
The walls and maritime protections are still present around the historical city and a testament to the hurdles New Amsterdam had get over in order to still be around. The historical center next to the Old Fort is composed of typical mid-density dutch residences, nowadays gentrified into some of the most prestigious locations of north-east North America. The grid, less rigid than in American urbanization, reflects a certain evolutive emulation of the typical Dutch (or rather european) urban politics. Streets are enlarged, and hidden behind urban elements, shrubbery or trees. Brooklyn Bridge never made it into reality but Nieuw Brueklen Bridge applies the best engineering prowesses in order to allow any height size boat pass through without impeding the flow of commuters.
We do not know if New Amsterdam would have been better than the current New York City, but we do know that we would both love to visit the city from this postcard.
Info:
Title:
Nieuw Amsterdam
Time:
13 giugno 2012
Category:
NY
Views:
4536
Likes:
1
Tags:
-