Info:
Title:
" I LOVE NY " -
Code:
Q2S5L6
Contest:
NY / 2012
By:
A. Angelelli - S. D'Eredità - A. Diacodimitri - F. Lato
Views:
2530
Likes:
0
Votes:
JOSHUA PRINCE-RAMUS
3
EVA FRANCH I GILABERT
3
ROLAND SNOOKS
1
SHOHEI SHIGEMATSU
4
ALESSANDRO ORSINI
4
MITCHELL JOACHIM
3
3.0
" I LOVE NY "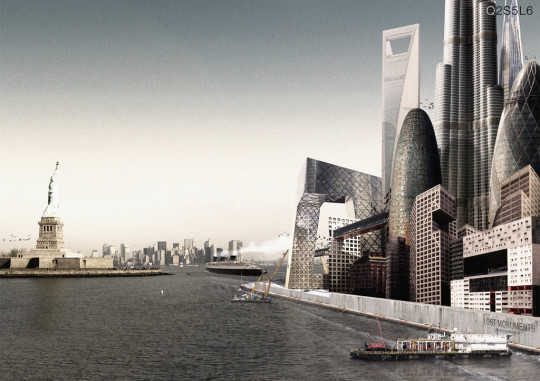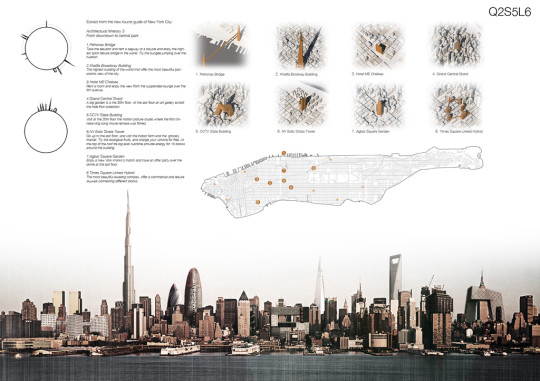 1977. New York City invents its own brand 'I LOVE NY'. 2012. The same brand appears on the t-shirts of people all over the world, but the last two letters are not N.Y. anymore. Manhattanism killed Manhattan! The city that represented for many years the idea of an accomplished future lose its uniqueness. The most of the contemporary metropolis could represent the future more than Giuliani's zero tolerance city. It's a robbery, or just a loan? The great (not only architectural) freedom which transformed Manhattan into a testing laboratory of the modern life, seems an engine that every city adopted to solve their problems, so 'New Yorker' become an adjective ready to describe everything but not New York. 'New Yorker' buildings of every city wait to understand their global meaning. Maybe NYC had already a future but it couldn't catch it. Other cities opened the door to an experimental approach inspired by the 'Big Apple' creating bold building that seems absurd alone monuments lost in the cities.
Let's imagine a spatiotemporal deviation: these buildings reobtain their meaning and their values go back in their natural environment. A big barge brings back the 'illegitimate children' of manhattanism giving back to NYC its pioneer identity.
There is a possible scenario:
Manhattan changes back an incomparable experimental laboratory able to forget all the wasted occasions. A new generation of built buildings will find their essential nature contributing to solve artificial complexity.
In this scenario, could Manhattan be again the new laboratory where is possible to test the postmodern life?
Info:
Title:
" I LOVE NY "
Time:
13 giugno 2012
Category:
NY
Views:
2530
Likes:
0
Tags:
-