Info:
Title:
HIGH SPLINE -
Code:
X7Y5R1
Contest:
Venice / 2011
By:
J. Berteloot / W. Marchais
Views:
2297
Likes:
4
Votes:
BJARKE INGELS
7
NERI OXMAN
10
ELENA MANFERDINI
8
MARIA LUDOVICA TRAMONTIN
5
BOSTJAN VUGA
7
7.4
HIGH SPLINE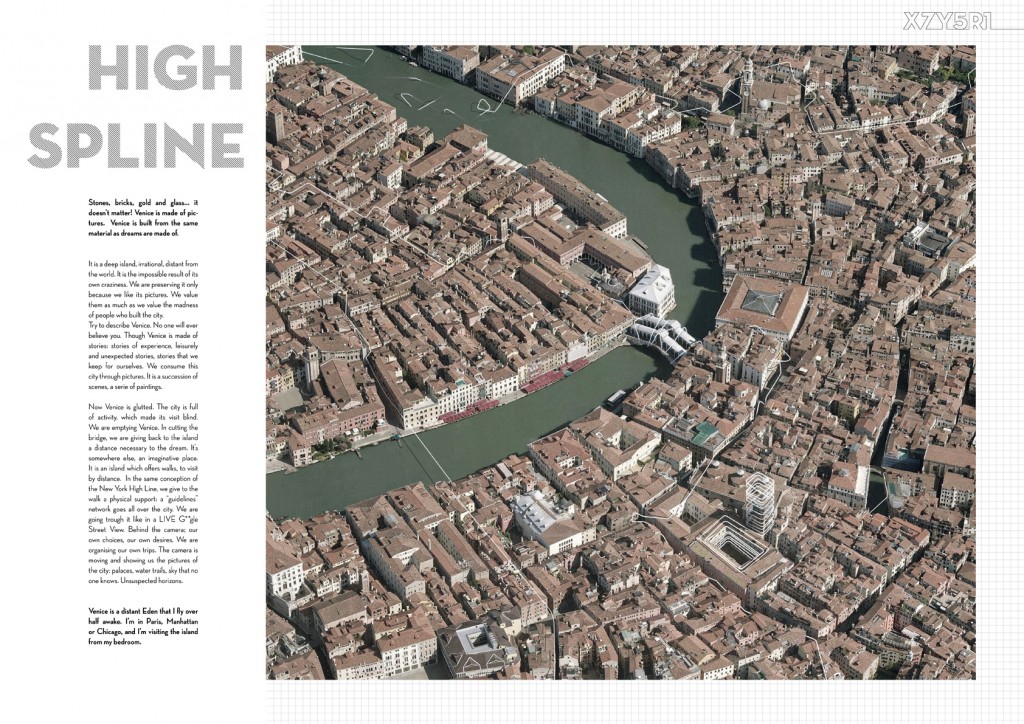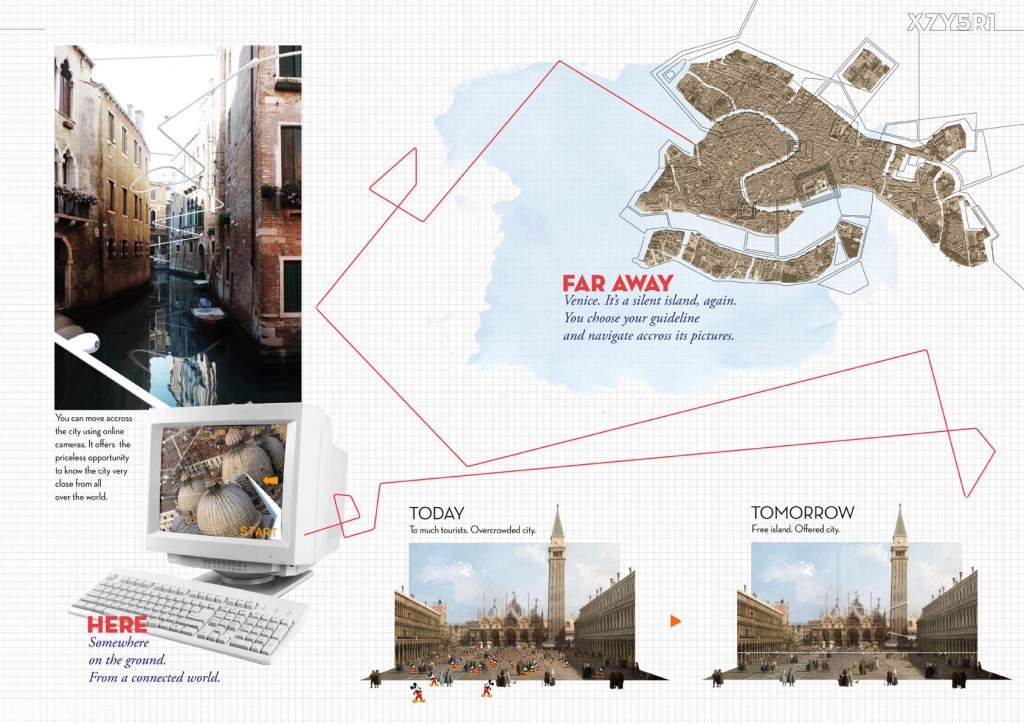 A WORLD OF PICTURES Venice is a city consumed by its tourists. It lives and dies from them. They make it live as well as they contribute to its death. We propose a way to restore to the venicians their island and offer, at the same time, an unforgettable sightseeing tour for its visitors In Venice, a railway runs accross the city, glides into it and magnifies it. An indomitable curve climbs along the churches towers, swirls around its bridges and dives fearlessly into its somber water. Lines recreate and reinvent these places. A new architecture rises.
At the other end of the world, I guide my camera which slides upon the rails without limit. From my window, I discover this faraway city. Taking off, I scan the rooftops, admire the unattainable streets, control the city. It reveals itself to me like never before.
Info:
Title:
HIGH SPLINE
Time:
6 giugno 2011
Category:
Venice
Views:
2297
Likes:
4
Tags:
J. Berteloot , W. Marchais