CORAL RINGS – VENICE CITYVISION COMPETITION – SPECIAL MENTION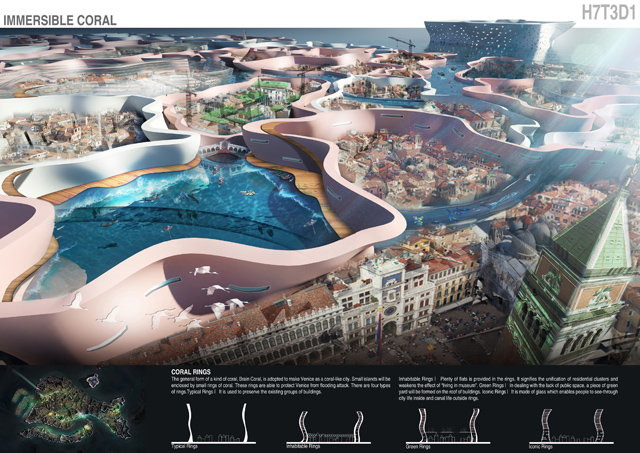 AU MAN YING – NG KEI YIU – OR MAN PIU – OU YANG HAU YEE
Venice is now sinking. Some scientists prognosticate that Venice will completely disappear under water, in about 100 years.
Coral Rings proposes to create small islands that will be enclosed by small rings of coral to form a small community.
These rings are able to protect Venice from flooding and have different functions: Typical Rings | Basic rings to solve the flooding threat in Venice. It aims to preserve the existing group of buildings.
Inhabitable Rings | Rings full of flats which allow the unification of residential districts and weakens the effect of "living in a museum". Green Rings | In dealing with lack of public space, green spaces will be created on the building rooftops. Iconic Rings | Glass rings which allow to see life inside the city and the external life of the canals.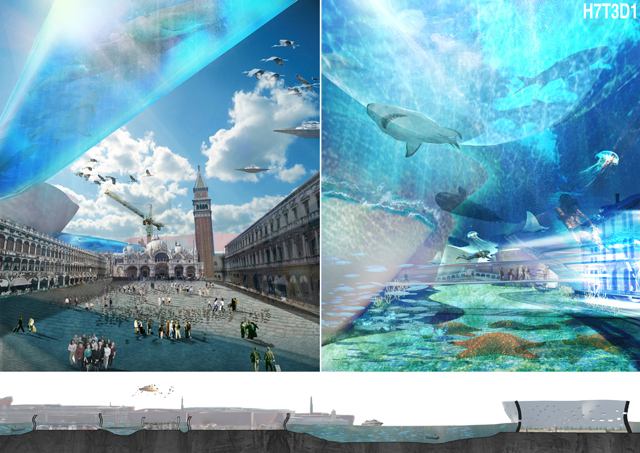 Related Posts :
Time:
8 novembre 2011
Category:
Article
Views:
2059
Likes:
1
Tags:
-
Comments:
Info:
Title:
CORAL RINGS – VENICE CITYVISION COMPETITION – SPECIAL MENTION
Time:
8 novembre 2011
Category:
Article
Views:
2059
Likes:
1
Tags:
-