Info:
Title:
DAYTROTTER FREAKSHOW
Time:
7 marzo 2012
Category:
Article
Views:
1226
Likes:
0
Tags:
Balcony , Brescia , Christmas , cookbook , Daytrotter , food , Kärntner Straße , Santa Claus , Vienna , Weekend in a Morning
DAYTROTTER FREAKSHOW
Tears and candles from behind the curtain. text by Weekend in a Morning | excerpt from "The Weekend Cookbook"
Dear Massimiliano,
I was wondering if there are fires in Vienna's streets and men stand on the balconies. Here they do and this autumn is one of the warm ones. Except for the morning cold while riding my bike and for the snowy mountains. (…) A few days ago I had lunch with Joan of Arc. She works as a receptionist to get by with her voices and her short hair. She knows about flames, she was engulfed by them even while she was carrying the spoon to her mouth sitting in front of me. (…) I envision a picture: you and me leaning against a stone cross in a mountain cemetery.
The funerary architecture with its stones and symbols has always been a shelter for the night. (…) Apart from that everything's ok. Lorenza continues to measure my distance from the stars with a tailor meter. I am in her attic writing to you a stone's throw from the hill. At the Metropol there's a show with girls: the red light of the neon sign wets the raincoats of the people in the queue about to enter .(…) Tonight marrowbones and saffron rice for dinner.
Dear Andrea,
from where I'm writing nothing burns and no men are on balconies… maybe because they have never built balconies here and people are just happy sucking Würstel all day… Joan of Arc works on display at club Jacqueline here in Vienna, she brings along her health certificate every two weeks, the puppeteer parades his Degree in Tourism Management to the pigs in Kärntner Straße.
Before getting his Christmas fourteenth winter, Santa- Claus-Allyearlong has organized dinners at a Turkish restaurant in Yppenplatz. We have become the most talented trained monkeys of the most absurd freak show in history … we will all work in one big circus eating big huge peanuts every day… I wonder if Munari had a solution to peel them faster or to draw something with them … and sometimes I wonder why I like to think this way … "If you are an idiot the only one who knows is you" …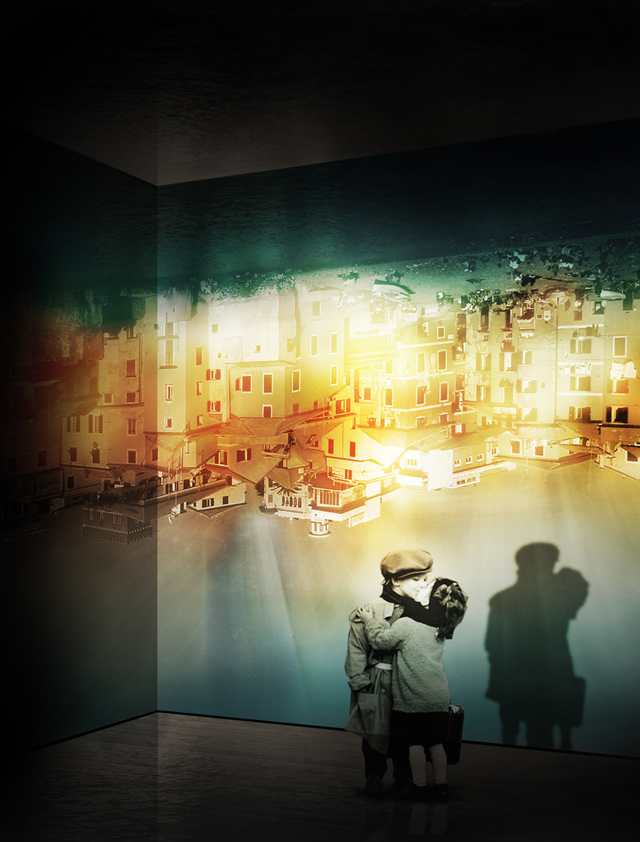 Info:
Title:
DAYTROTTER FREAKSHOW
Time:
7 marzo 2012
Category:
Article
Views:
1226
Likes:
0
Tags:
Balcony , Brescia , Christmas , cookbook , Daytrotter , food , Kärntner Straße , Santa Claus , Vienna , Weekend in a Morning