Info:
Title:
LUMEN URBAN SHOW FINISSAGE – WUNDERKAMMERN GALLERY ROME
Time:
6 settembre 2011
Category:
Article
Views:
1686
Likes:
0
Tags:
finissage , lumen , urban show , wunderkammern
LUMEN URBAN SHOW FINISSAGE – WUNDERKAMMERN GALLERY ROME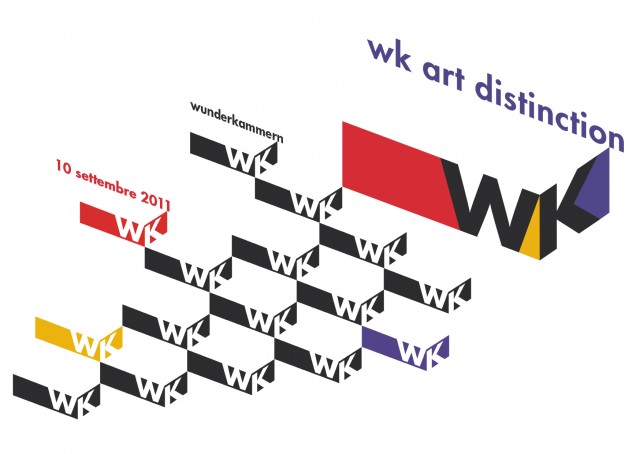 On Saturday September 10th Wunderkammern presents the finissage of the group exhibition LUMEN Urban Show and the "WK Art Distinction", with a Fine Art limited edition print.
Saturday September 10th will be the last chance to visit the group show Lumen Urban Show, with the most talented urban artists from the national scene that Wunderkammern has brought to Rome with the assistance of the following associations: Mac Contemporaneo from Ancona, Infart Collective from Bassano del Grappa, Style Orange and il Cerchio e le Gocce from Torino, Walls from Roma, Largo Baracche from Napoli, Lumen Project from Salerno.
During the finissage the "WK Art Distinction" will be presented: an artwork reproduced with 30 limited edition Fine Art prints signed and numbered by the artist, chosen by Wunderkammern among those created by the artists participating in the Show.
"WK Art Distinction" is an award that Wunderkammern grants to the most promising young talents. It was created to increase the value of those art development paths established outside of the academic circuit.
LUMEN Urban Show with the artworks from: Aryz, Blue & Joy, El Euro, Iabo, Agostino Iacurci, James Kalinda, Joys, Franco Losvizzero, M-city, Jonathan Pannacciò, Reser, Scarful, Sea Creative, Sparki, Thoms, Truly Design, Useless Idea, Elio Varuna, Verbo, Zentwo, Zosen.
Aperitif and dj set from 19.00, Rome, Via Gabrio Serbelloni 124.
LUMEN Urban Show Finissage e WK Art Distinction > September the 10th at 19,00
Location: Wunderkammern via Gabrio Serbelloni 124, Roma
info: 3498112973 – 3280910829
Info:
Title:
LUMEN URBAN SHOW FINISSAGE – WUNDERKAMMERN GALLERY ROME
Time:
6 settembre 2011
Category:
Article
Views:
1686
Likes:
0
Tags:
finissage , lumen , urban show , wunderkammern