Info:
Title:
MARK JENKINS – LIVING LAYERS @ WUNDERKAMMERN GALLERY – ROME
Time:
7 marzo 2012
Category:
Article
Views:
1992
Likes:
0
Tags:
exhibition , living layers , mark jenkins , project , solo show , urban scenarios , wunderkammern
MARK JENKINS – LIVING LAYERS @ WUNDERKAMMERN GALLERY – ROME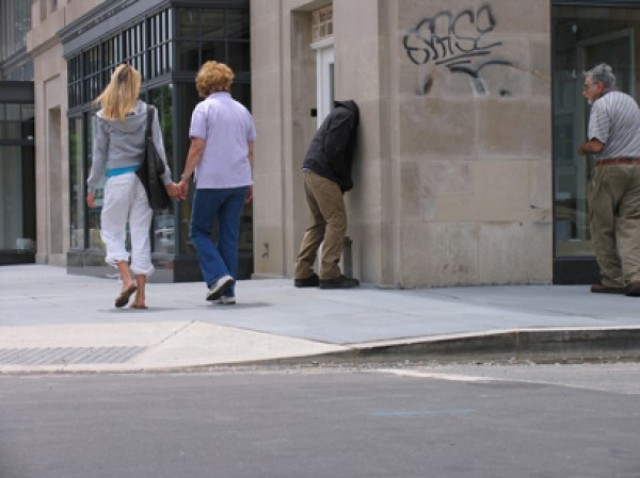 March 17th, 2012 – Wunderkammern presents the first solo show of the famous American urban street artist Mark Jenkins with its project Living Layers in cooperation with MACRO (Museo d'Arte Contemporanea Roma). CityVision is media partner of the event.
Living Layers born from the need to enter into the depth of territory and read the intangible heritage, the Living Heritage (UNESCO, 2003) with the practices, representations, expressions and knowledge that the community recognizes as part of their cultural heritage. Starting from the month of February 2012 the artist Mark Jenkins will work in Rome interpreting the Living Layers through an artistic innovation, capable of maturing an awareness towards contemporary art and its capacity to interpret reality and the world.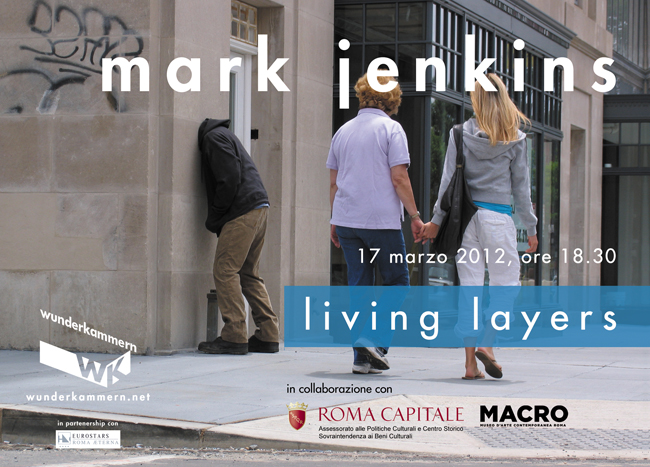 The result of its research will be presented at the Wunderkammern gallery on March 17th, 2012 7p.m.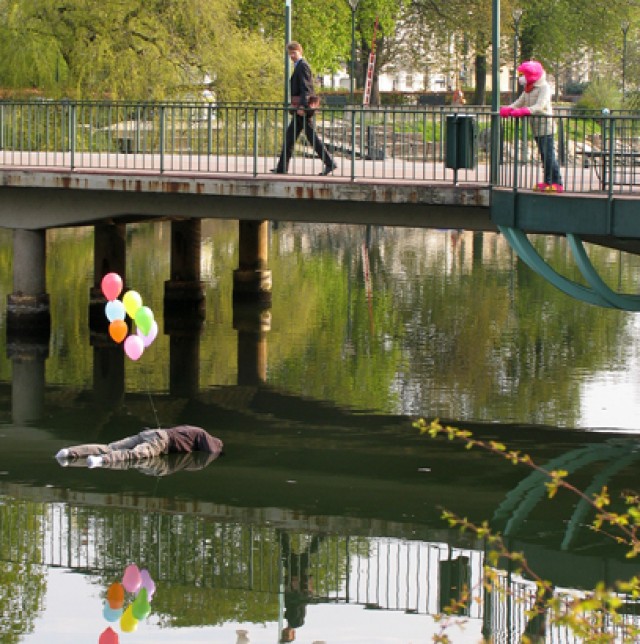 The artist's intent is to trigger through his work a reaction to conventional ways and uniformity of behavior, unusual and personal on its point of view both perceptual and emotional, through the creation of urban scenarios to interpret the intangible cultural heritage of Rome. True temporary installations with an effect of surprise and wonder.
Mark Jenkins Solo Show – from March 17th till April 26th, 2012
opening hours from wed to sat – from 5pm to 8pm  - free entrance
"The Urban Theater" by Mark Jenkins edited by R. Klanten e M. Huebner, published by Gestalten, January 2012.
via Gabrio Serbelloni 124, Roma +39 0645435662 – www.wunderkammern.net – wunderkammern@wunderkammern.net
Info:
Title:
MARK JENKINS – LIVING LAYERS @ WUNDERKAMMERN GALLERY – ROME
Time:
7 marzo 2012
Category:
Article
Views:
1992
Likes:
0
Tags:
exhibition , living layers , mark jenkins , project , solo show , urban scenarios , wunderkammern