PALEOFEATURING – Vatican City Airport by Lukas Hüsser & Stefania Koller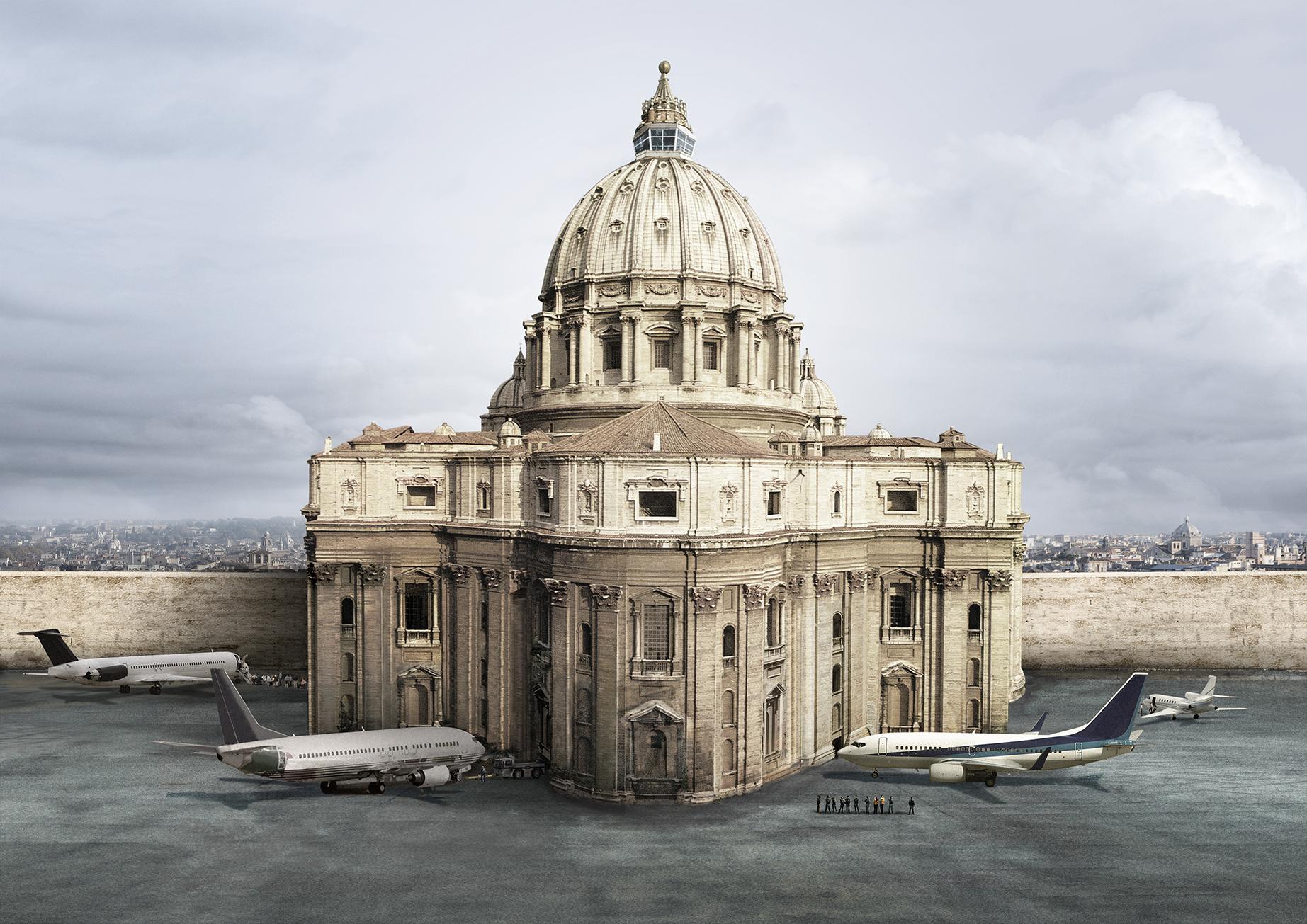 Vatican City Airport
by Lukas Hüsser & Stefania Koller, 2011
Selected by Vanessa Todaro
Vatican City Airport, una processione eterotopica che connette la terra e il cielo.  Il Vaticano, con la sua Basilica di San Pietro, potrebbe essere pensato come l'aeroporto più incredibile del mondo.
Sorprendentemente gli spazi sequenziali della basilica possono contenere aerei: il colonnato collega l'aeroporto con la città e le case con il check-in. La facciata con il nartece sono il controllo della sicurezza, prima di entrare all'interno della zona sacra. Le cappelle laterali vengono trasformate in negozi, ognuno con il proprio marchio "santo". Nella navata centrale di attraversamento si trova un monolite nero che indica la destinazione e il destino. E voi a bordo del vostro aereo in una delle navate laterali sarete pronti a percorrere l'asse della pista barocca.
Sviluppato nello studio di progettazione architettonica del prof Charbonnet & Heiz presso l'ETH di Zurigo Università, Svizzera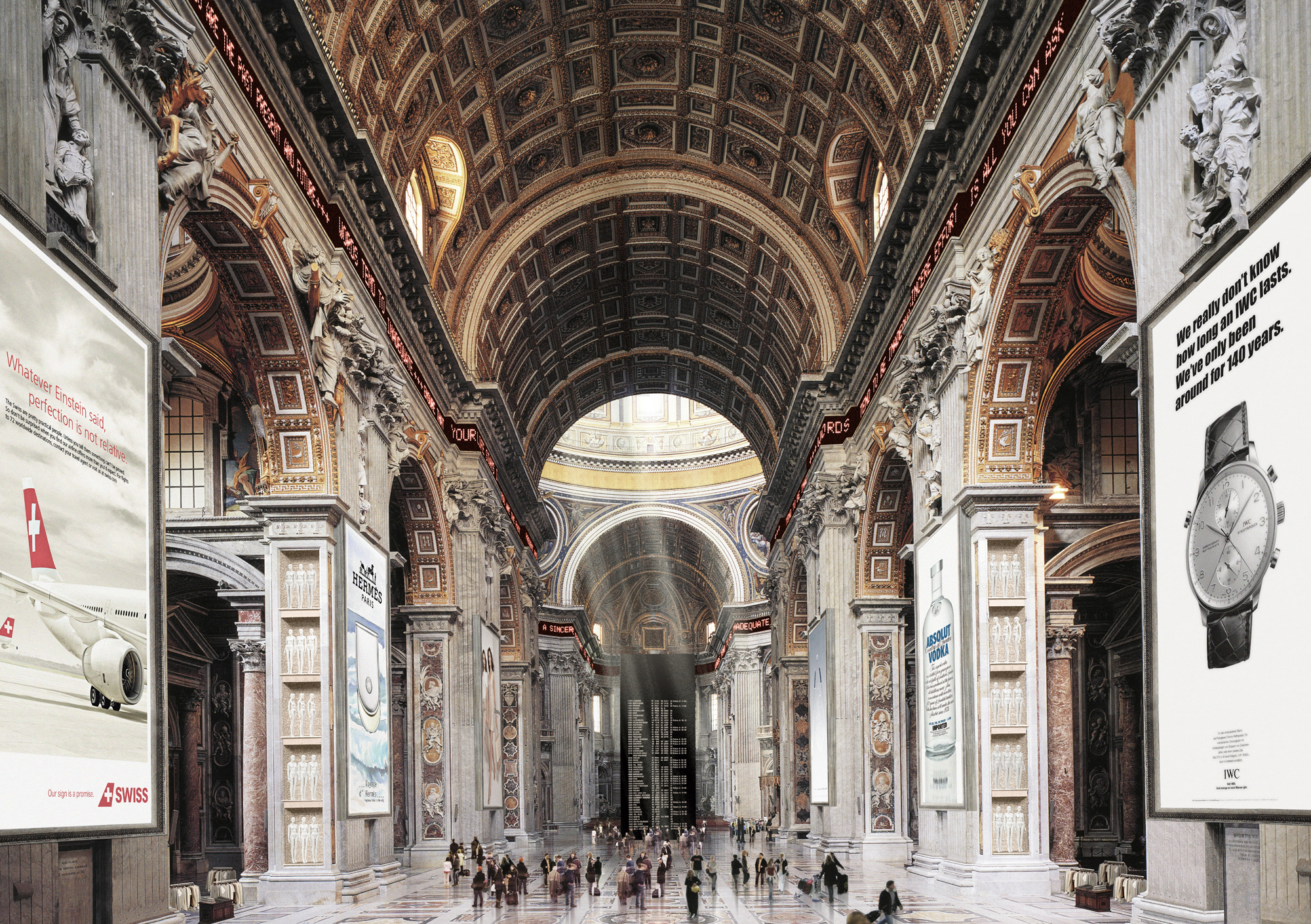 ENGLISH VERSION_________________________________________________________________
Vatican City Airport
Lukas Hüsser & Stefania Koller, 2011
Vatican City Airport, a heterotopian procession connecting earth and heaven.  The Vatican with the St. Peter's Basilica could be thought as the most amazing airport of world. 
Astonishingly the sequential spaces of the basilica could contain an airport perfectly: The colonnade links the airport with the city and houses the check-in counters. The facade with the narthex are the security check, before you enter the sacred and safe zone inside. The lateral chapels serve as shops, each one with it's own "holy" brand. In the central crossing stands a black monolith that tells your destination and destiny. You board your plane in one of the aisles and take of from the baroque runway axis. 
developed in the architectural design studio of Prof. Charbonnet & Heiz at the ETH Zürich University, Switzerland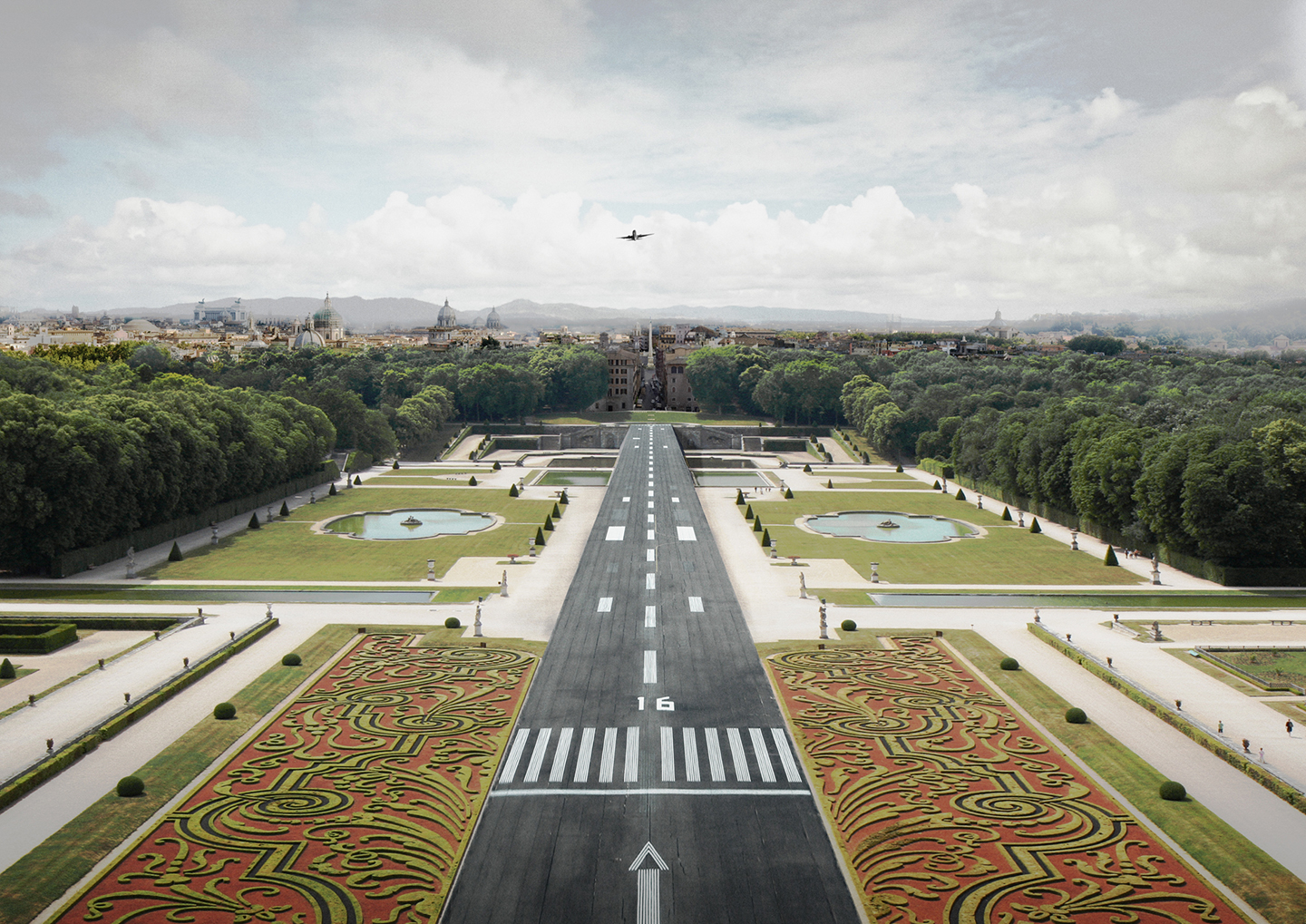 Related Posts :
Time:
22 ottobre 2012
Category:
Article
Views:
3230
Likes:
1
Tags:
Basilica St. Peter , Catholic Church , city , city vision , city vision mag , switzerland , Vatican , Vatican City
Comments:
Info:
Title:
PALEOFEATURING – Vatican City Airport by Lukas Hüsser & Stefania Koller
Time:
22 ottobre 2012
Category:
Article
Views:
3230
Likes:
1
Tags:
Basilica St. Peter , Catholic Church , city , city vision , city vision mag , switzerland , Vatican , Vatican City