Info:
Title:
Prototype for a 3D-Printed House
Time:
6 novembre 2012
Category:
Article
Views:
3771
Likes:
0
Tags:
-
Prototype for a 3D-Printed House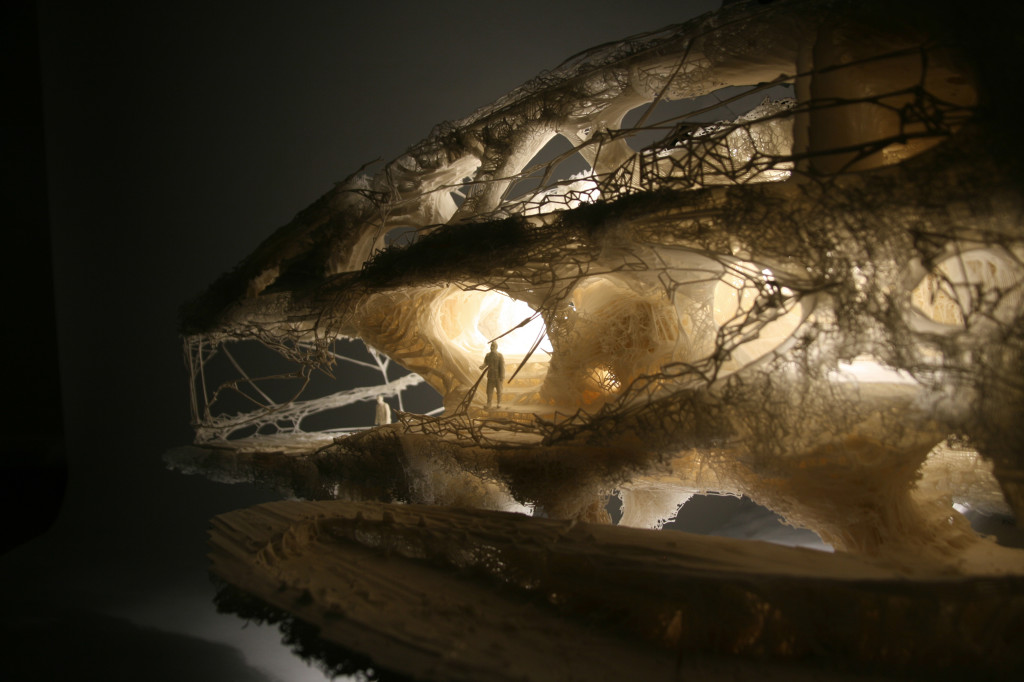 A project by Softkill Design – Nicholette Chan, Gilles Retsin, Aaron Silver, Sophia Tang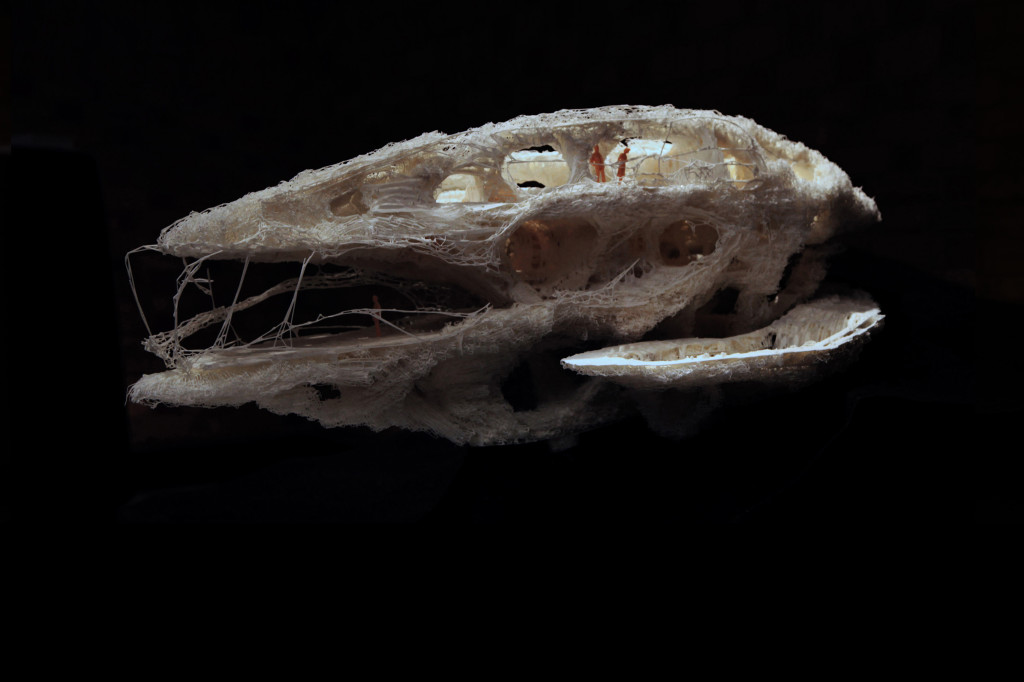 Above image is by Julia Kubisty
Softkill Design investigated the architectural potential of the latest Selective Laser Sintering technologies, testing the boundaries of large scale 3D printing by designing with computer algorithms that micro-organize the printed material itself.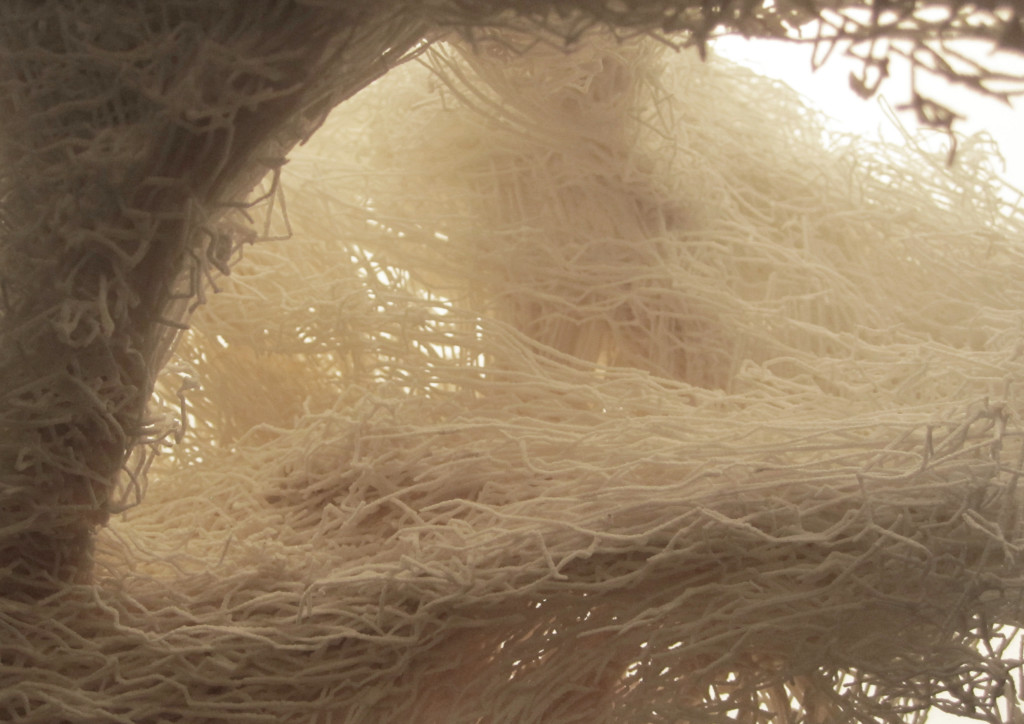 With the support of Materialise, Softkill Design produced a high-resolution prototype of a 3D Printed house at 1:33 scale. The model consists of 30 detailed fibrous pieces which can be assembled into one continuous cantilevering structure, without need for any adhesive material. The arrangement of 0.7mm radius fibres displays a range of flexible textures and the ability to produce in-built architectural elements, such as structure, furniture, stairs, and façade, all in one instance.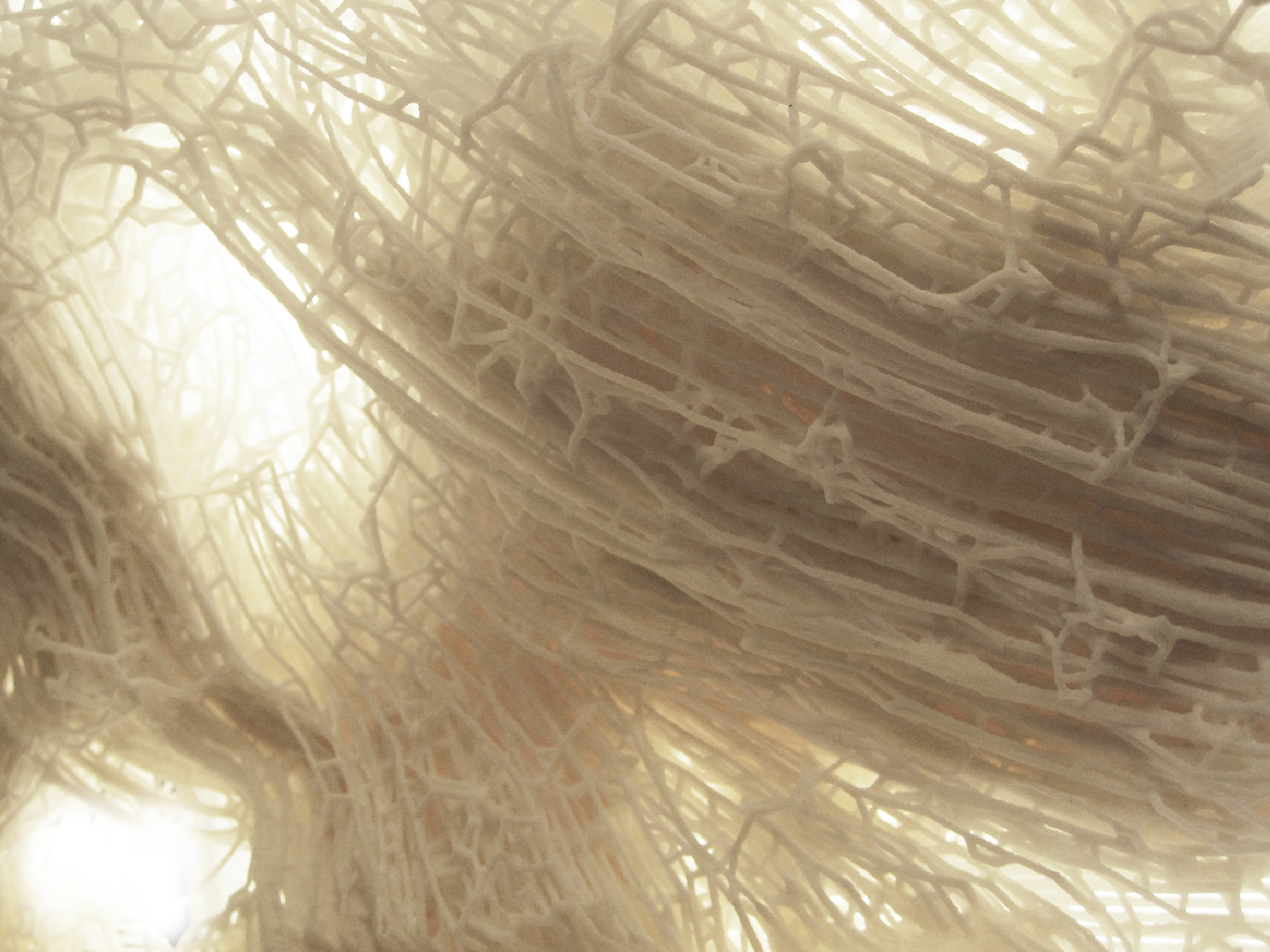 The Softkill house moves away from heavy, compression based 3d printing of on-site buildings, instead proposing lightweight, high-resolution, optimised structures which, at life scale, are manageable truck-sized pieces that can be printed off site and later assembled on site.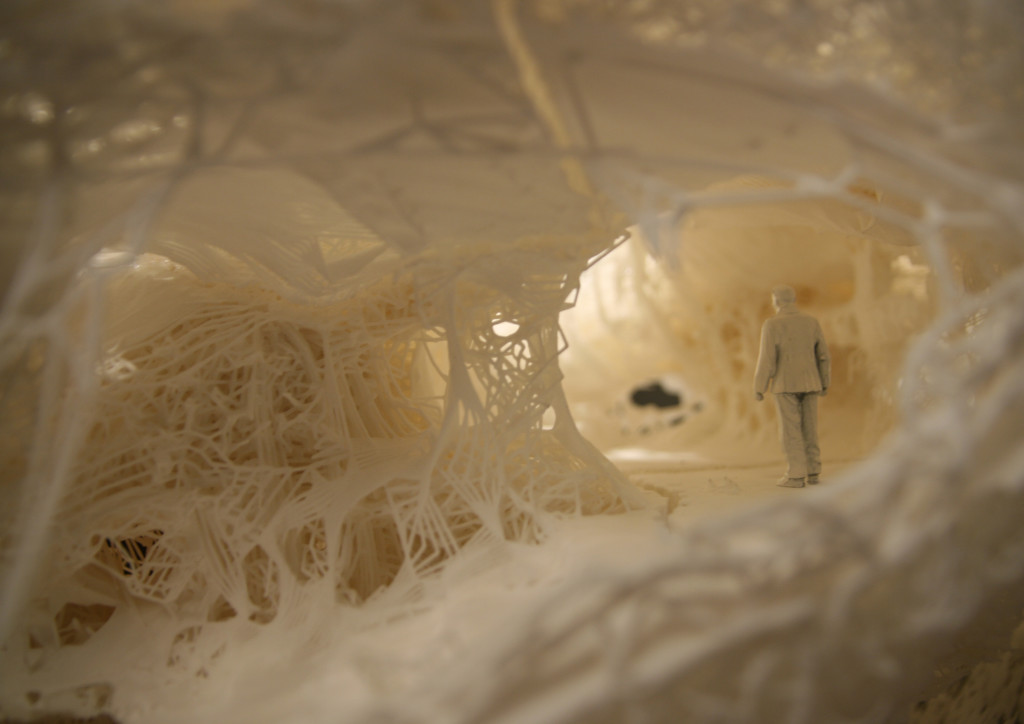 Softkill Design is a London based team of architects (Nicholette Chan, Gilles Retsin, Aaron Silver, Sophia Tang) researching new methods of generative design for additive manufacturing.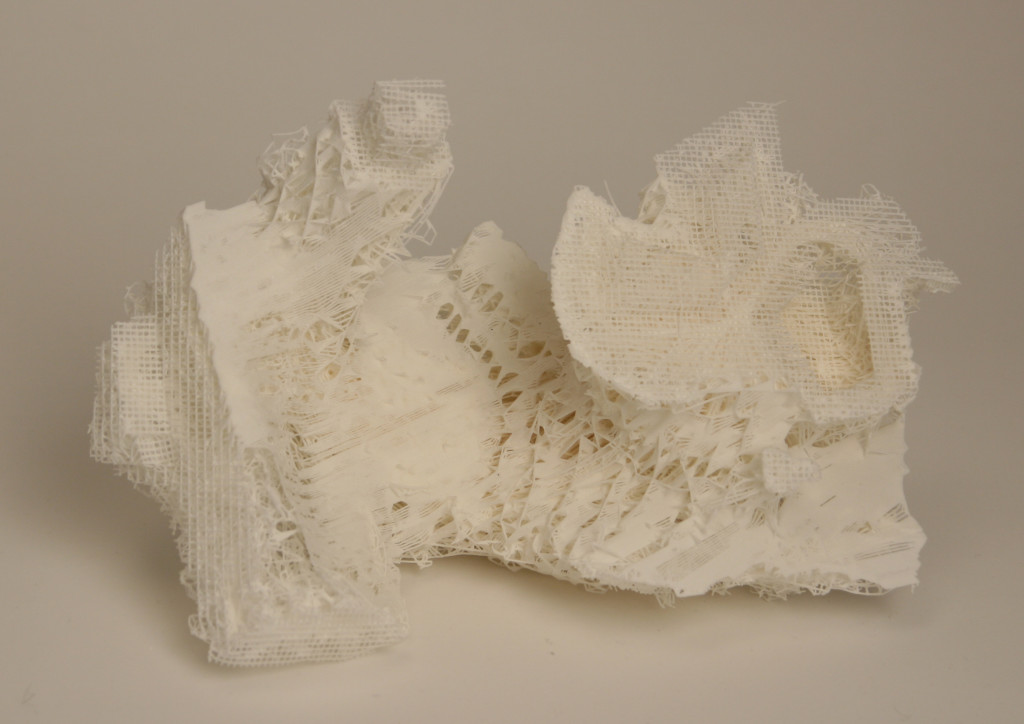 The unique workflow aims to produce intelligent designs which intuitively utilize 3D-print technology. Research was founded at the Architectural Association School of Architecture's Design Research Lab in the studio of Robert Stuart-Smith.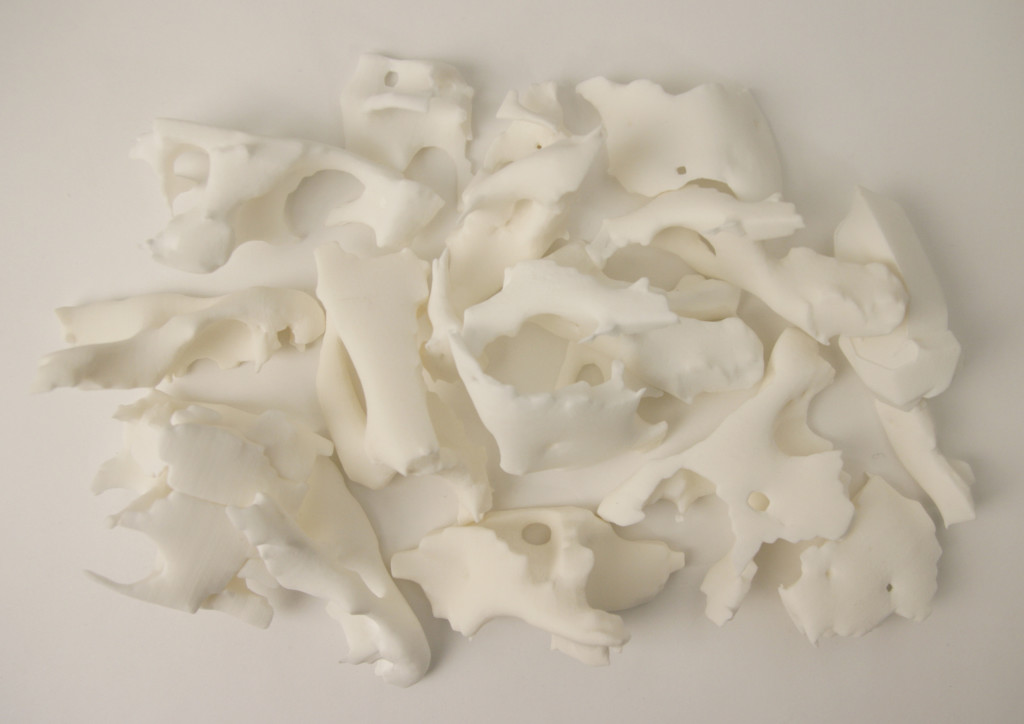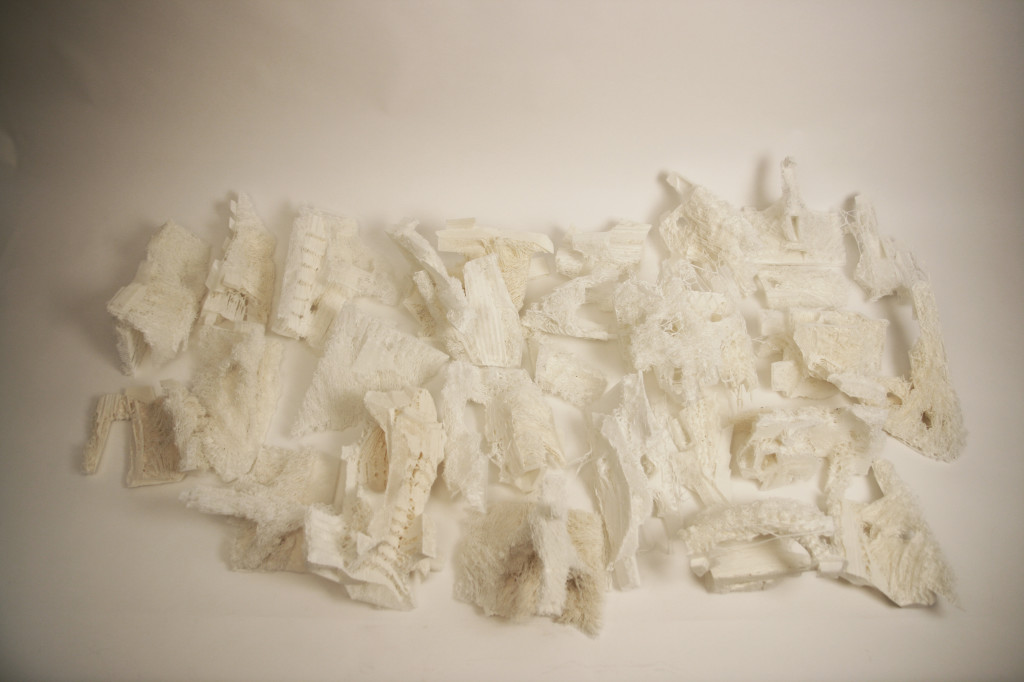 Research prototypes were generously supported by Materialise, with additional support from VoxelJet, and Sirris.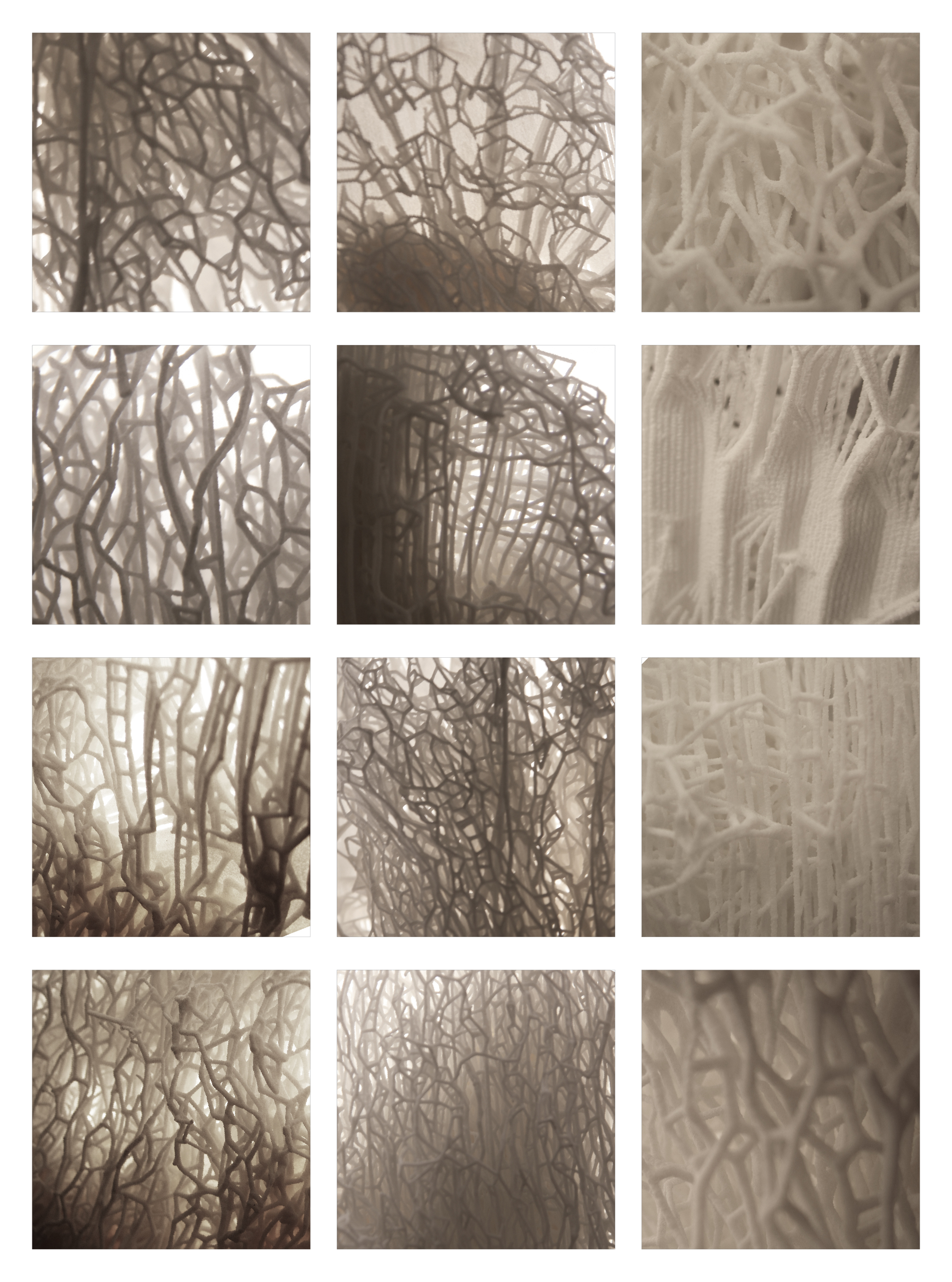 www.materialise.be
www.softkilldesign.com
www.aaschool.ac.uk/drl
Info:
Title:
Prototype for a 3D-Printed House
Time:
6 novembre 2012
Category:
Article
Views:
3771
Likes:
0
Tags:
-