UPPER TOWN – VENICE CITYVISION COMPETITION – SPECIAL MENTION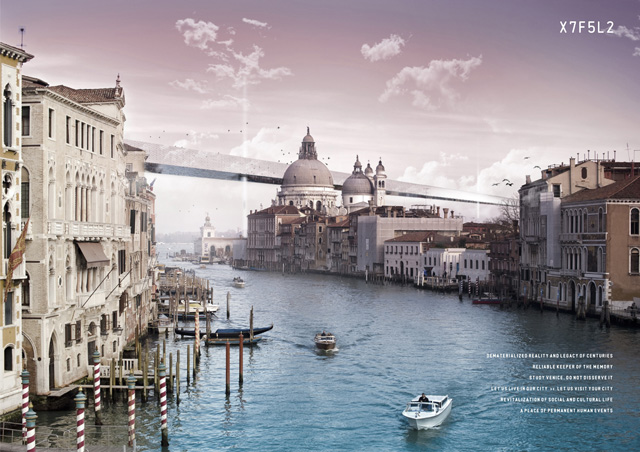 V. ANDJELKOVIC – D. ADZEMOVIC ANDJELKOVIC – A. BOGOJEVIC – R. PAVLOVIC
Upper Town allows residents of Venice to form an attachment to the land and be directly connected to the city, to feel it's energy and rich heritage that stimulates new thoughts and ideas. Upper Town, although designed
to be futuristic, is not far from the technological trends and implementation. Conceived as a self-sustaining organism, it uses solar energy for it's daily needs and does not pollute the environment.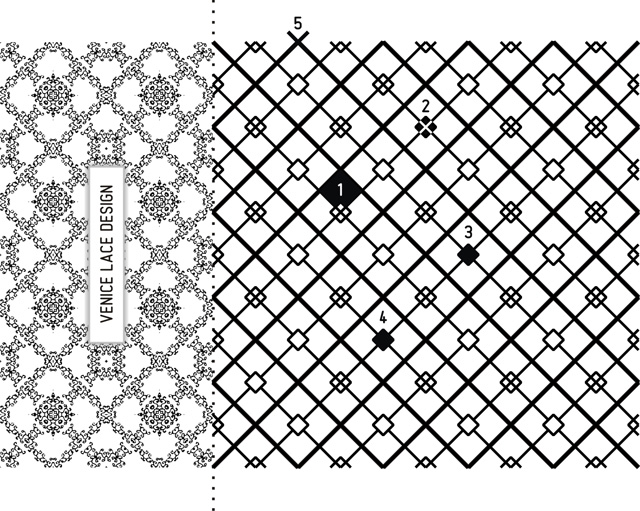 A parallel "extra" modern city, that allows a constant observation and study of the city as a sociological phenomenon.
By observing and analyzing the data it would be possible to improve conditions of life in Venice. So the real Venice residents can actively participate in the daily life of the city, with the ability to activate the devastated zones of urban tissue.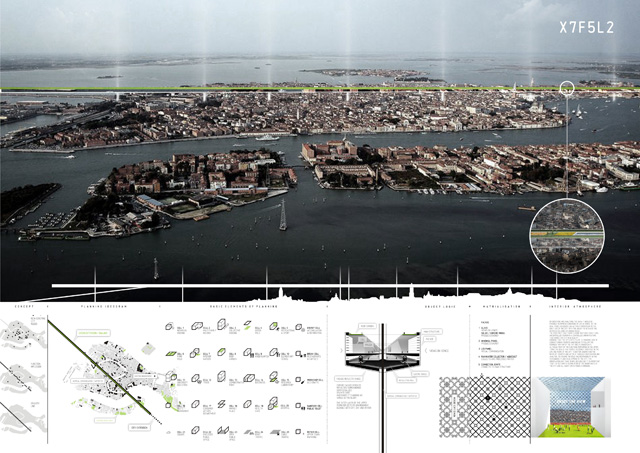 Related Posts :
Time:
10 novembre 2011
Category:
Article
Views:
3397
Likes:
0
Tags:
-
Comments:
Info:
Title:
UPPER TOWN – VENICE CITYVISION COMPETITION – SPECIAL MENTION
Time:
10 novembre 2011
Category:
Article
Views:
3397
Likes:
0
Tags:
-