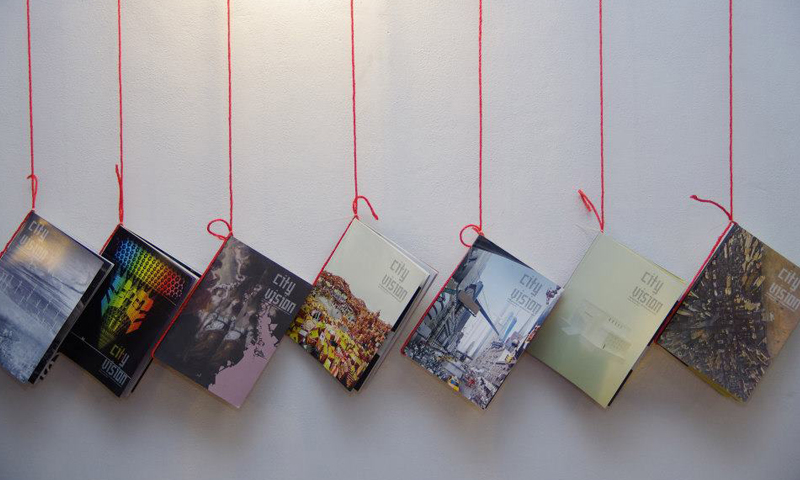 Cityvision was founded in 2010 by Francesco Lipari and Vanessa Todaro from OFL Architecture
It's a visionary's point of departure. With a team of architects and creatives, Cityvision fuels a new urban dynamic through publications unlike any other in the traditional architectural industry, a new series of engaging talks and a database that functions as an experimental platform for imaginative visions of the future of cities and innovative urban strategies. Cityvision uses its own cultural and strategic approach to develop an entirely new architectural lexicon.
MAKING ARCHITECTURE
Cityvision is also a multi-disciplinary studio & think-tank that operates internationally in the fields of architecture, design and contemporary analysis of the future. We strive to capture the best of the past and the contemporary in order to shape the future of that part of architecture that will daily surround us. The architecture department is managed by OFL Architecture.
THINKING EDITORIAL
The Cityvision Editorial Department stands on the outline of publishing the first free press magazine entirely involving contemporary architecture which studies in depth trends and topics, facts and the most recent tendency in the specific and exclusive field of the architecture culture and of the architecture worldwide. Cityvision's publications are addressed to young public, vast, curious and attentive, careful to the contemporary city culture.
CREATING COMPETITIONS
Cityvision creates original and international competitions challenging architects, engineers, designers, students and creative individuals to develop visionary urban proposals improving the connection between the historical, present, and future of the city. Cityvision aims to foster a critical evolution of architectural historiography.
MAKING PRESENTATIONS
Cityvision does a lot of presentations and events boosting contemporary architecture through lectures and synergies with parallel disciplines. We bring our editorial work to life through events that are anything but standard. We draw a diverse crowd, from all facets of design, including industry trendsetters, hip party goers and key decision makers all looking to experience the cityvision environment. We are also in charge of the Pecha Kucha Night in Rome and we recently created a successfully brand new format: A Gentleme's Duel. 
SELECTED CLIENTS
Maker Faire Rome
TFK Kuwait
Locherber Milano
Renault
Boffi
Heineken
Macro
Maxxi
Adidas
Epson
Graniti Fiandre
Hansgrohe
Hotel Radisson Roma
Camera di Commercio di Roma
Marvis
Istituto Quasar
Flos
Italcementi
Bulthaup
Vini Milazzo
Magis
Regione Lazio
Provincia di Roma
CityVision Showreel 2012
My Masochism_ reportage from shootv
I have seen the future reportage from The MoodIt
Y1/Independent Architecture Stuff_ reportage from Soluzioni Semplici