Latest
COMPETITION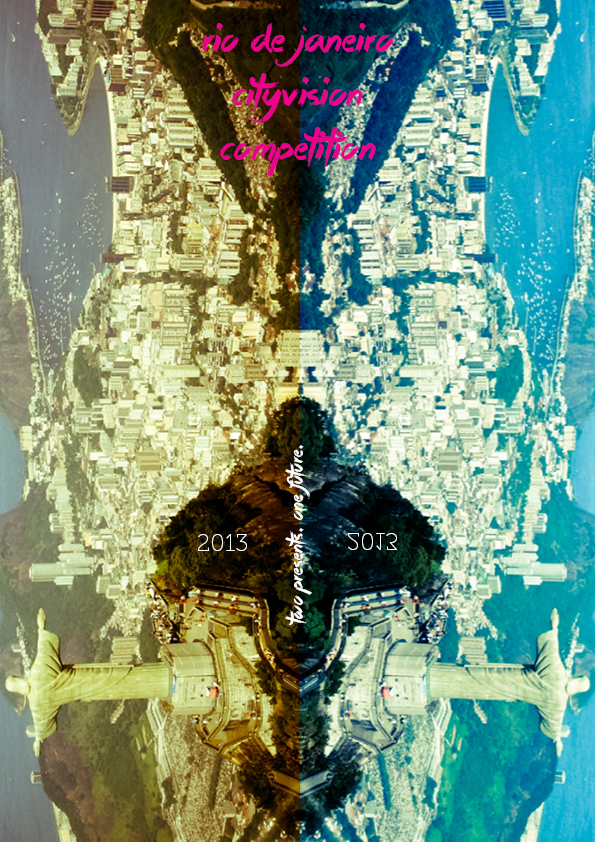 Rio de Janeiro CityVision
is the fifth international ideas competition launched by CityVision and it's part of the annual programme Sick & Wonder. Because of its deep reflection about the future of our cities,
Sick & Wonder
will try to unveil the disgust behind our cities and to subvert it throught the wonder. A wonder that
CityVision
has shared, since the beginning, with its friends of Farm Cultural Park. This brief is dedicated to
Armando Giglia
JUNE 11st 2013
Submission deadline
About
COMPETITIONS
CityVision Competitions is an annual architectural contest that invites architects, designers, students, artists and creatives to develop urban and visionary proposals with the aim of stimulating new ideas for the future of our cities. All through innovative ideas and methodologies that can improve the connection between the historical, contemporary and future city vocation, thus promoting a positive evolution of the critical architectural historiography.
CityVision Competitions is part of the homonimus architecture laboratory, CityVision, that every year proposes deep researches and studies with the aim of generating a dialogue between the contemporary city and its future image.

Jury Members
Joshua Prince-Ramus, Eva Franch I Gilabert, Roland Snooks, Shohei Shigematsu, Alessandro Orsini, Mitchell Joachim, Italo Rota, Benjamin Ball, Marco Canevacci, Vanessa Todaro, Andrea Bartoli, Bjarke Ingels, Neri Oxman, Elena Manferdini, Maria Ludovica Tramontin, Bostjan Vuga, Juergen Mayer H., Francesco Lipari, Felipe Escudero, Francesco Gatti, Michael Caton.