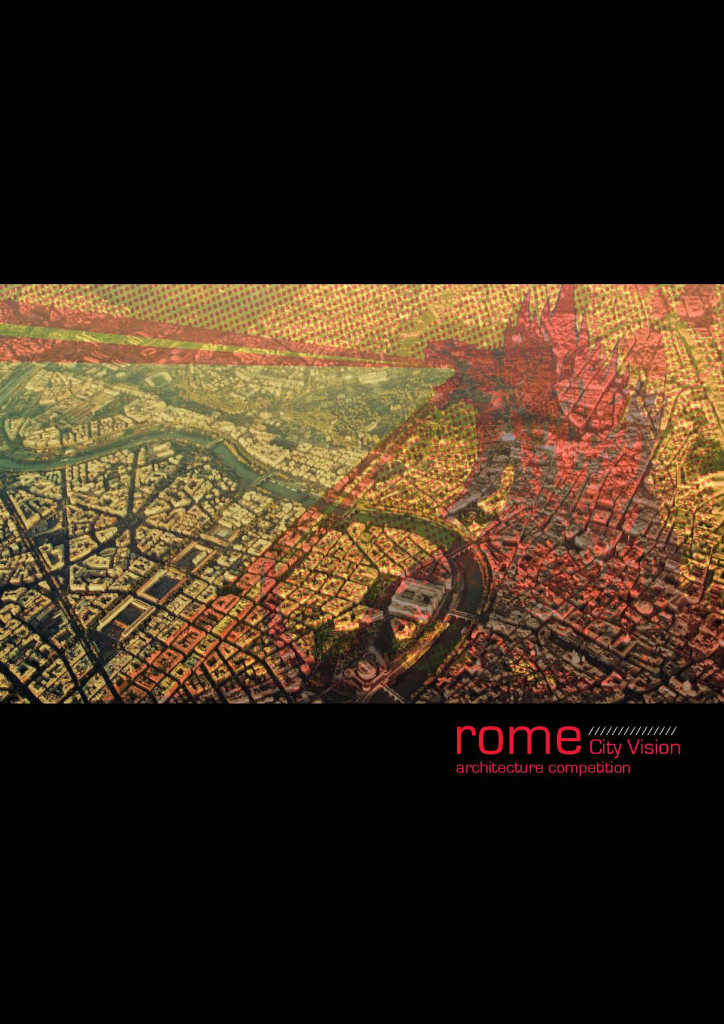 Rome -
Results
Rome CityVision Competition
 was the first competition launched by Cityvision even before the publication of the first issue of the magazine. Thanks to this competition, cityvision started its own digital platform and the printed magazine. The 
Jury Panel
 was composed by 
Juergen Mayer H., Francesco Lipari, Francesco Gatti, Felipe Escudero 
and
 Michael Caton.
The Jury selected 3 winners and 9 honourable mentions among 118 participants (87 entries from 22 countries).
About
  Rome is the city of illusions, it is not a chance that the ...
'Rome City Vision' offers the opportunity to re-conceptualize the relationship between landscape, urban design, and ...
Rome: a love story In a bar, two old friends (the Foreigner and the Local) ...
FARM

prize

Looking at an old picture, an old movie, identifying places and realities and in a ...