ROOMS – VENICE CITYVISION COMPETITION – FIRST PRIZE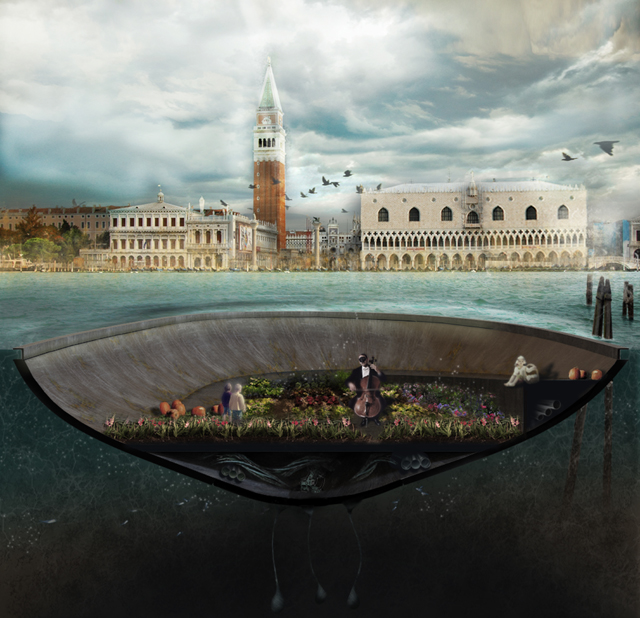 A. BOTTERO – S. DELLA ROCCA – V. BRUNI
Life in Venice runs on water. The canals always were the main city streets, rowing boats and gondolas were the main means of transport, places in which a substantial part of daily life was carried out and social interactions and commercial transactions took place. Today the link between city and water is therefore modified. How can architecture manage to overturn a relation taken for granted?
The idea of the winner project of Venice city vision 2011 develops around the intention to build new inhabiting scenarios in the city, discovering a third level, that in balance between the water and the seabed, creating a network of public spaces and green areas. A room system between the city and its lagoon, in which to live a part of daily life or to find shelter under a tree.
This new vision of Venice describes a parallel system which develops through a slow process of re-appropriation of water on the part of Venetians, in harmony with the slow rhythm of the social dynamics which have taken place on dry land for centuries, imagining a future in which the sustaining of the city arrives from that water.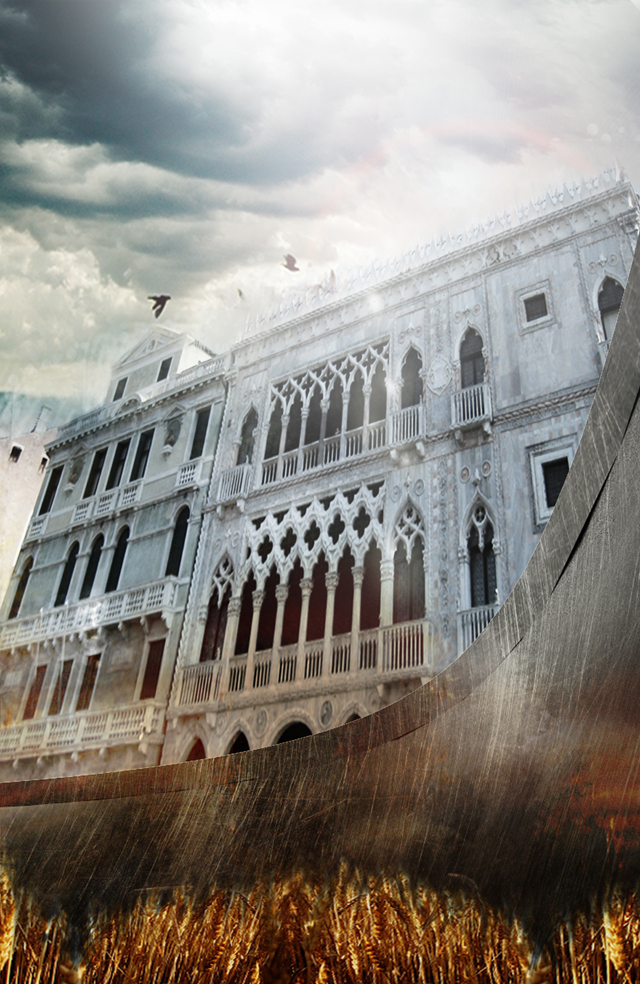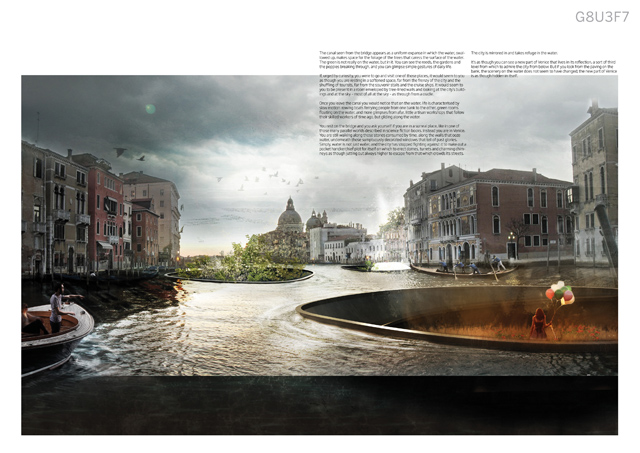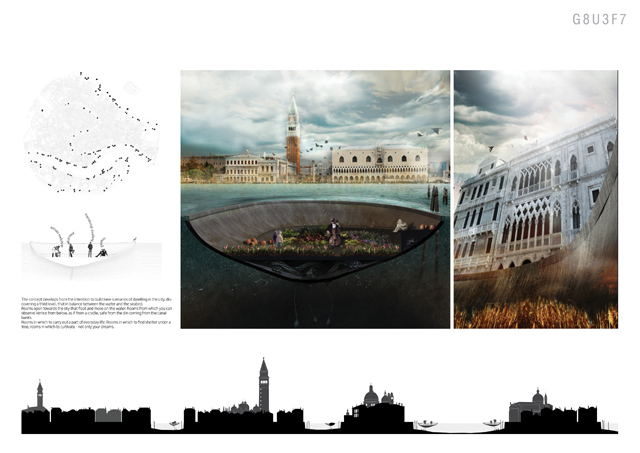 Related Posts :
Time:
31 ottobre 2011
Category:
Article
Views:
2334
Likes:
0
Tags:
competition
Comments:
Info:
Title:
ROOMS – VENICE CITYVISION COMPETITION – FIRST PRIZE
Time:
31 ottobre 2011
Category:
Article
Views:
2334
Likes:
0
Tags:
competition