CityVision Mag 7 and 50% off to celebrate on all the issues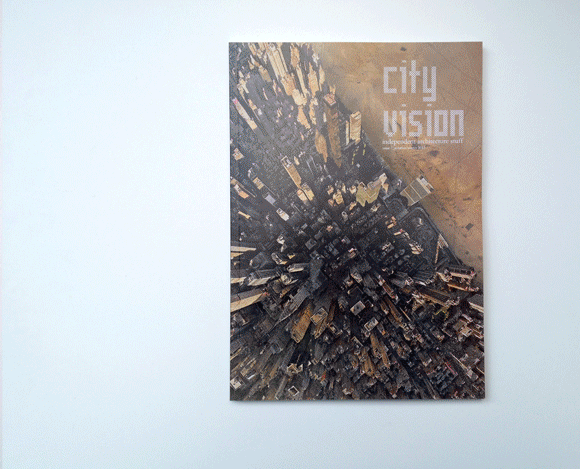 A short story 
by Samuel J. Adams
This is a story about passion.
Two years ago, when the Maxxi and the Macro had not yet opened, and Rome was like a desert from a cultural and architectural point of view, two young architects decided to do something instead of standing around watching the water flow from Fontana di Trevi and throwing magical coins behind their shoulders.
Independently they created a very original platform, CityVision, creating the first free press magazine totally devoted to contemporary architecture; an annual architecture competition that studied in deep the future of three famous cities such as Rome, Venice and New York (and more are coming); a quarterly event with a series of super cool but never seen architects in Rome and Italy such as Joshua Prince-Ramus, Juergen Mayer, Rob Stuart Smith and Jules Coke.
With an innovative cut, explosive graphics and enthusiasm, CityVision is strongly shaking the souls of those still in love with a conservative architectural approach. As well as being useful in CityVision there's something good.  
SJA – Future Daily Architecture
————-
Now to celebrate the second birthday and to say thank you for supporting our (city) vision we'd like to offer all our previous issues with a 50% discount for the whole month of November.
Go to this link and just type cv2years
SHOP URL
www.cityvisionmag.bigcartel.com
We are also also running a short an easy contest "TWO YEARS CITYVISION CONTEST" to let you get the most wanted and sold out Issue #1 and Issue #2.
Between all participants, one lucky winner will get the "hard to find" and most wanted issues of the entire collection.
Contest ends on October 31, 2012 at 8pm
CONTEST URL
www.cityvision-mag.com/contest/twoyearscityvision
Related Posts :
Time:
29 ottobre 2012
Category:
Article
Views:
2349
Likes:
0
Tags:
Juergen Mayer , Trevi Fountain , Uniform Resource Locator
Comments:
Info:
Title:
CityVision Mag 7 and 50% off to celebrate on all the issues
Time:
29 ottobre 2012
Category:
Article
Views:
2349
Likes:
0
Tags:
Juergen Mayer , Trevi Fountain , Uniform Resource Locator