VENICE OR DISNEYLAND? – VENICE CITYVISION COMPETITION – SPECIAL MENTION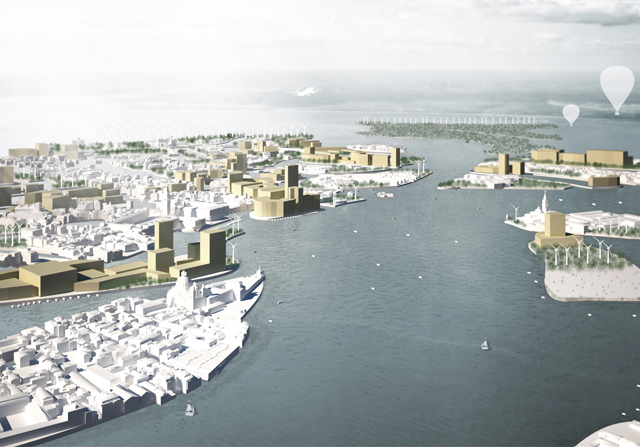 M. ARTICO – M. BITTOLO – S. FRACASSI – M. TREVISAN
The city has now become an open- air museum, an hourly city, only populated by hungry visitors and daily users, trapped in her immobility. A place unable to offer new chances or an efficient development.
Based on these assumptions, our project, will propose a new idea of areas that have flexible features, open to change.
Venice was not born from a center, but consists of a series of separate islands, real micro-cities, which have been connected afterwards.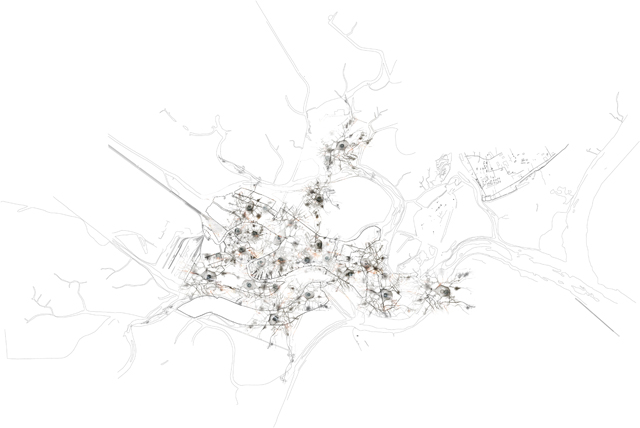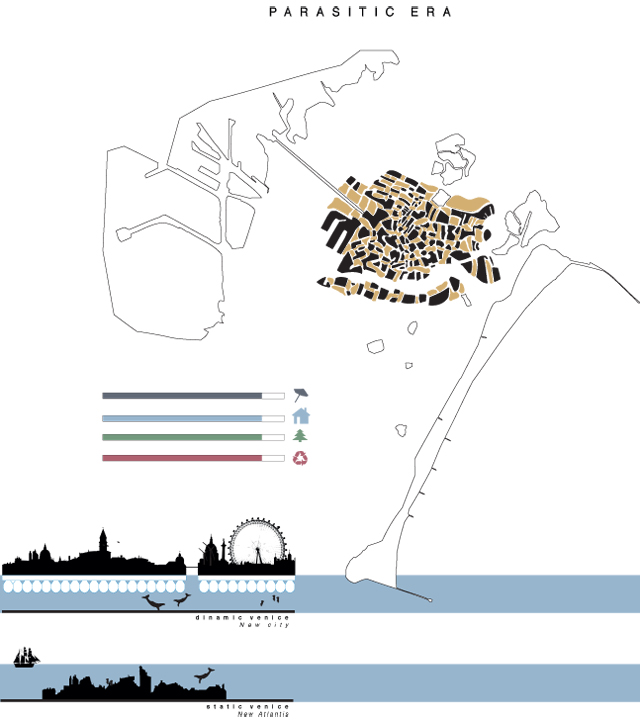 Thanks to a new technology, we will be able to separate each island from the earth, and make it float by substituting the stilt foundations with a floating system. The new islands will also produce energy and food, host the waste recycle systems, in this way they will help and compete, with their level of technology thanks to the existing islands, to improve the future maintenance. Future Venice will reach again the guide role it had in the past, instead of dying trying to preserve it.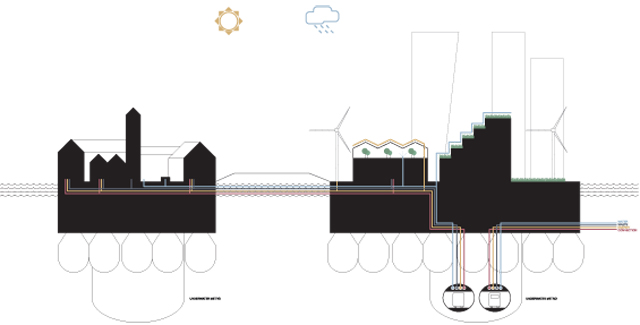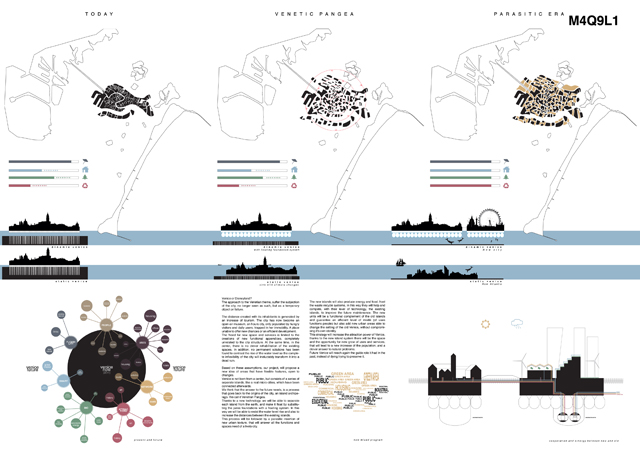 Related Posts :
Time:
9 novembre 2011
Category:
Article
Views:
2250
Likes:
0
Tags:
-
Comments:
Info:
Title:
VENICE OR DISNEYLAND? – VENICE CITYVISION COMPETITION – SPECIAL MENTION
Time:
9 novembre 2011
Category:
Article
Views:
2250
Likes:
0
Tags:
-