Worlds of Cityvision: WUHO Gallery Los Angeles, March 6th to 23rd 2014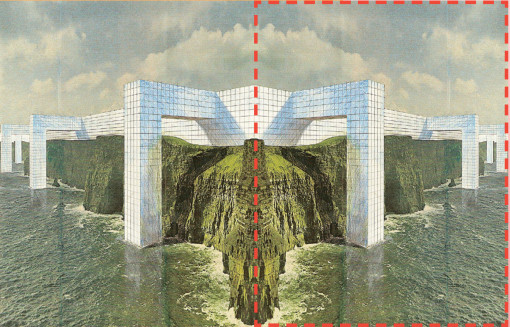 From March 6th to 23rd, 2014 the Woodbury Architecture University in collaboration with the Italian Cultural Institute in Los Angeles, will show at the WUHO Gallery the first comprehensive exhibition of works of the independent italian architecture lab Cityvision. Francesco Lipari, Cityvision co-founder, will introduce the Los Angeles audience to Cityvision's world delivering a lecture on March 4th, 2014 in Woodbury University's Ahmanson Main Space. Then on March 7th a panel discussion among Cityvision and Woodbury on "The Architecture of Future Mankind: How People and Technology are Shaping Cities" will take place in San Diego's Woodbury University.
Worlds of Cityvision occupies the WUHO gallery, displaying for the first time in one venue numerous visionary urban proposals that the Cityvision lab orchestrated over the last four years. The exhibition features iconic works submitted to international competitions about the city that Cityvision sponsored for Rome, Venice, New York, and Rio de Janiero as well as new work they have produced in specific response to the gallery context. Known for using a range of media to express intersections between architecture and the human condition, Cityvision is an innovative contemporary urban design lab based in Rome, Italy and operating around the globe. The result of a journey structured across publications, lectures, conferences, and special competitions, Cityvision leads contemporary urban design thinking toward envisioning the future of cities.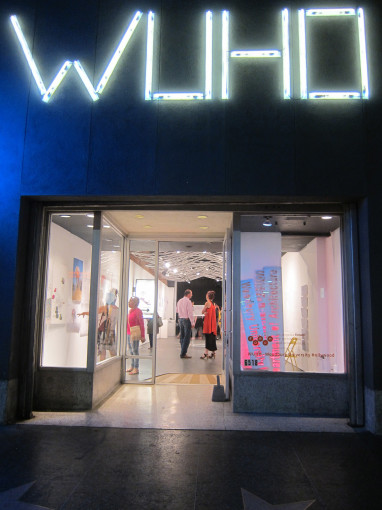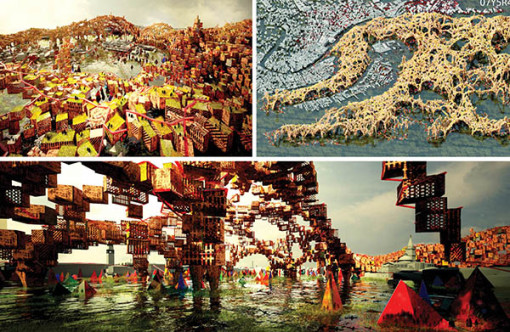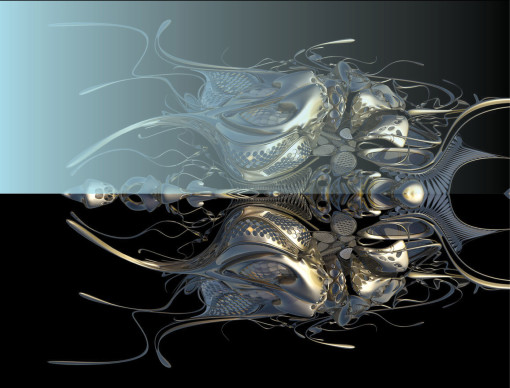 Informations
Date: March 6th to 23rd 2014
Exhibition Opening: March 6, 2014 6-9 pm
Where: WUHO GALLERY | 6518 Hollywood Blvd., Los Angeles, CA 90028
* Located between Wilcox Ave. and Schrader Blvd.
* Hollywood & Highland nearest metro stop
Open | Thurs – 1pm to 8pm; Fri, Sat, Sun – 1pm to 6pm
http://architecture.woodbury.edu/wuho-worlds-of-cityvision
https://www.facebook.com/events/719665981407
www.cityvisionweb.com | info@cityvisionweb.com
FREE ENTRY
Woodbury University
By 2025, our distinctive ability to integrate transdisciplinarity, design thinking, entrepreneurship, and civic engagement in education and scholarship will have secured us a place among the top 100 regional universities in the United States.
http://architecture.woodbury.edu/
Italian Cultural Institute in Los Angeles
The Italian Cultural Institute (IIC) was established in 1984 by the Italian Ministry of Foreign Affairs to promote Italian culture in the USA.
The IIC also organizes events in collaboration with numerous local institutions with the goal of presenting Italy in all its cultural complexity, in the fields of visual arts, architecture and design, music, cinema and theater, literature, science, fashion and gastronomy.
Cityvision
Cityvision is an independent architecture research centre based in Rome with the aim of generating a dialogue between the contemporary city and its future image.
Related Posts :
Time:
27 gennaio 2014
Category:
Arch
Speakers:
-
Views:
6042
Likes:
8
Tags:
-
Comments:
Info:
Title:
Worlds of Cityvision: WUHO Gallery Los Angeles, March 6th to 23rd 2014
Time:
27 gennaio 2014
Category:
Arch
Speakers:
-
Views:
6042
Likes:
8
Tags:
-