Maxi Spina Lecture / Outdoor Festival in Rome / Nov 15, 2014 time 7pm
Maxi Spina Lecture / Outdoor Festival / Ex Dogana via dello Scalo San Lorenzo 10, Rome / Nov 15, 2014 time 7pm
(english version) Maxi Spina's lecture will speculate on how issues of differential geometry, computation and new means of fabrication influence the emergence of novel formal and tectonic logics for architecture. Through the historical, theoretical and formal underpinnings of MSA's speculative and built projects, as well as graphic and material experiments, Spina will articulate Architecture's corporeal presence and tectonic basis through a critical scrutiny into the relationship between the discipline's generative and representational tools.
BIO 
Maxi Spina is the Principal of Maxi Spina Architects (MSA), an experimental award-winning architectural design firm, based in Los Angeles and with built work in Argentina. The firm pursues independent commissions that range in scale from urban and architectural interventions to small-scale installations.
Notable projects include Jujuy Redux, a recently completed multi-family Housing in Argentina, Finalist for the Architizer A+ Awards, and recipient of the American Architecture Award by the Chicago Athenaeum; an AIA-LA Merit Award; as well as an Honorable Mention by Architect Magazine Annual Design Review.
Other projects include MSA's entry for the Keelung Ferry & Cargo Terminal International competition in Taiwan; as well as a series of small prefabricated installations that explore tectonic conditions mediated through a computational field of influences. Current projects include a mix-used High-rise in Ghana; a modular, textile-based shading structure for Woodbury University; and single-family House in Argentina.
Maxi has lectured widely on his work; recent lectures have been at UCLA-Jump Start, Lund University, University of Florida at Gainesville, and UC Berkeley. His work has been exhibited and published widely in the US, Argentina, Italy, Spain and China, in journals such as Casabella, Praxis, Summa+, Plot, Architect Magazine, The Architect Newspaper, Arquine, Pidgin, TARP, ReVista, as well as in on-line journals such as Arch Daily, Evolo and suckerPUNCH.
Maxi has maintained an active academic career; he is an Associate Professor at Woodbury University, and has taught at CCA, National University of Rosario, and UC Berkeley, where he earned a Maybeck Fellowship in 2007-08. Throughout his career, he has actively worked as a designer for Daniel Libeskind, Neil Denari and PATTERNS, among others. Maxi received his M.Arch from Princeton University and a B.Arch from National University of Rosario, Argentina.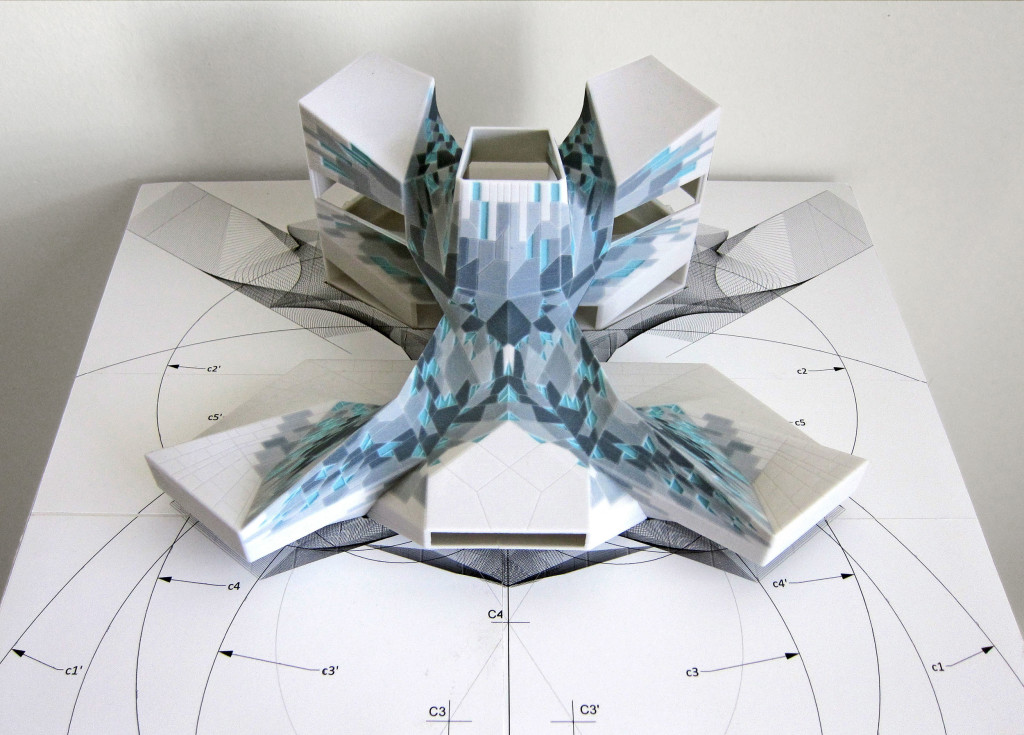 (versione italiana) La conferenza di Maxi Spina investigherà su tematiche legate alla geometria differenziale, al calcolo e a quei mezzi di fabbricazione che influenzano la nascita di logiche formali e tettoniche innovative in architettura. Attraverso i fondamenti storici, teorici e formali presenti nei suoi progetti – sia speculativi e che realizzati – Spina articolerà la lecture unendo il concetto di presenza corporea in architettura alla sua base tettonica. Il tutto grazie ad un'analisi critica del rapporto tra gli strumenti generativi e la rappresentazione odierna della disciplina architettonica.
BIO
Maxi Spina è il direttore di Maxi Spina Architects (MSA), studio di progettazione architettonica sperimentale premiato con diversi riconoscimenti, che ha sede a Los Angeles e con realizzazioni in Argentina. Lo studio si occupa di progettazione a varie scale, da interventi urbanistici e architettonici fino a realizzazioni di piccole dimensioni.
Progetti degni di nota includono il Jujuy Redux, complesso edilizio familiare recentemente completato in Argentina che è stato finalista dell'Architizer A+ Awards, vincitore dell'American Architecture Award del Chicago Athenaeum, menzione d'onore dell'AIA-LA e dell'Architect Magazine Annual Design Review. Il progetto per il concorso internazionale Keelung Ferry & Cargo Terminal a Taiwan e una serie di piccoli edifici prefabbricati esplorano, inoltre, condizioni tettoniche mediate attraverso un campo computazionale di influenze. I progetti in corso includono un grattacielo in Ghana; una struttura modulare per la Woodbury University e una casa unifamiliare in Argentina.
Maxi ha tenuto numerose conferenze e lezioni presso la UCLA-Jump Start, la Lund University, la University of Florida a Gainesville e la UC Berkeley. Il suo lavoro è stato ampiamente esposto e pubblicato negli Stati Uniti, Argentina, Italia, Spagna e Cina e in riviste come Casabella, Praxis, Summa +, Plot, Architect Magazine, The Architect Newspaper, Arquine, Pidgin, TARP, Revista, così come in riviste on-line, come Arch Daily, Evolo e Suckerpunch.
Prima di diventare professore associato presso la Woodbury University, Maxi ha insegnato presso la CCA, University di Rosario e la UC Berkeley dove ha conseguito il Maybeck Fellowship nel biennio 2007-2008. Nel corso della sua carriera ha lavorato come designer per Daniel Libeskind, Neil Denari, PATTERNS e molti altri architetti internazionali.
Maxi ricevuto il suo M.Arch presso la Princeton University e un B.Arch presso l'Università Nazionale di Rosario, Argentina.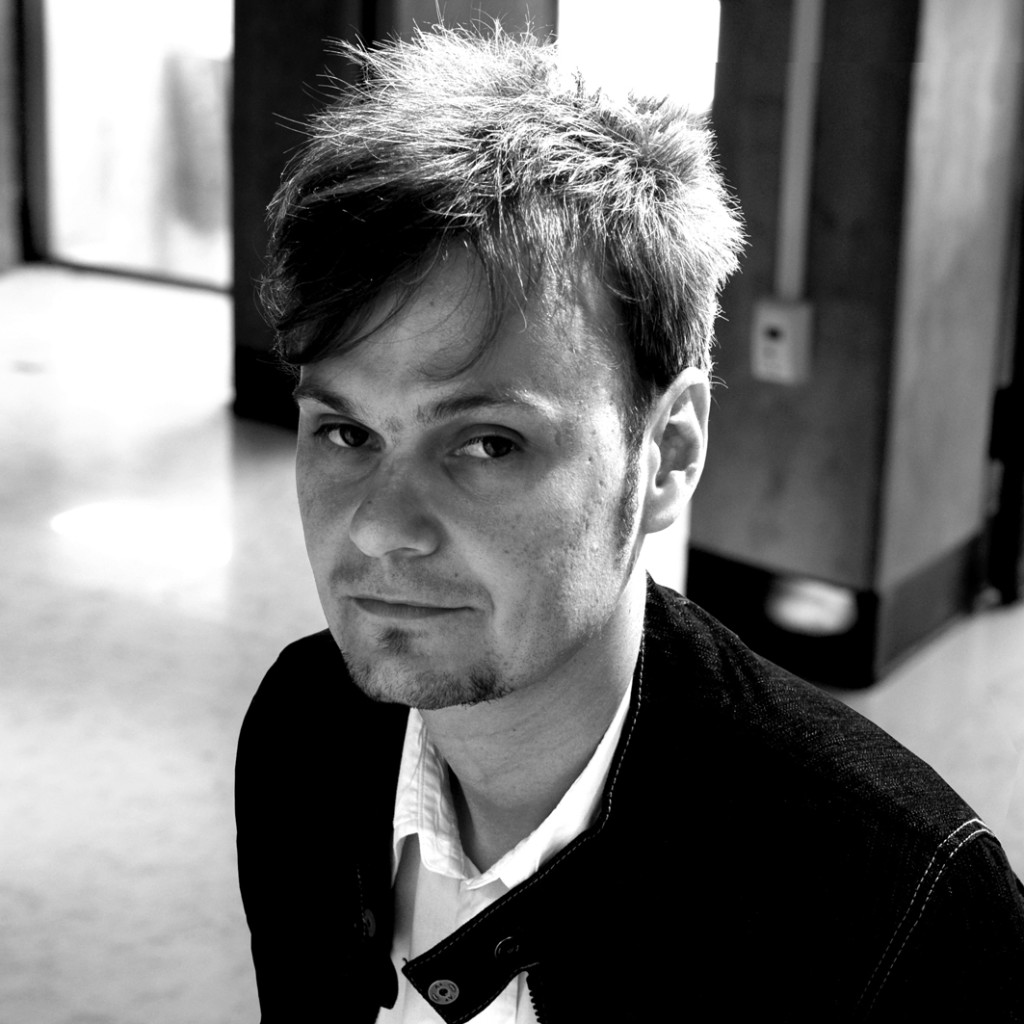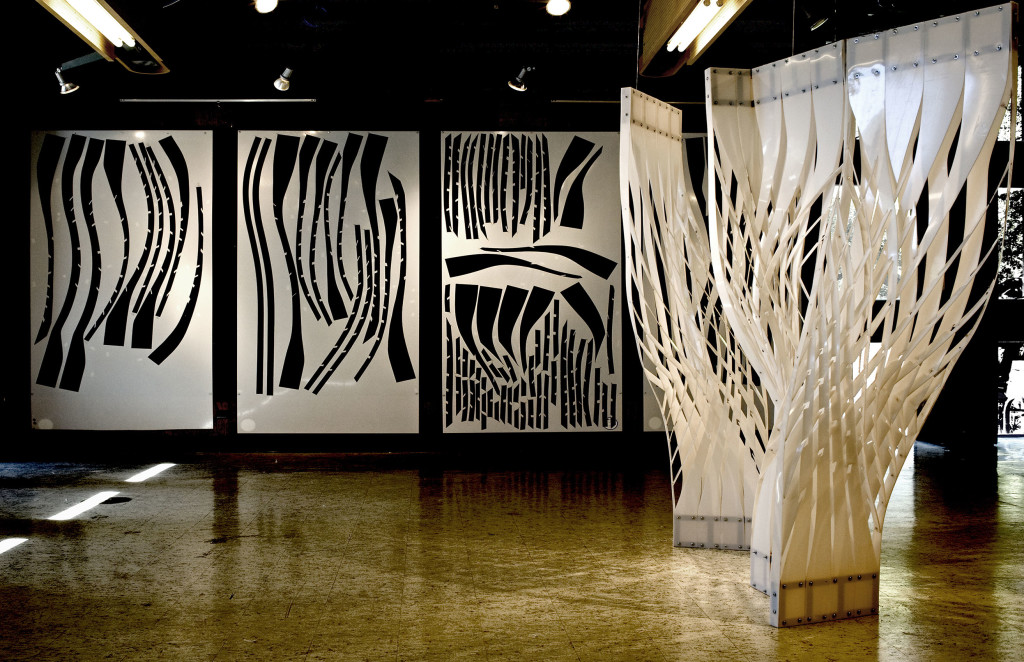 Related Posts :
Time:
10 novembre 2014
Category:
Article
Views:
8625
Likes:
3
Tags:
-
Comments:
Info:
Title:
Maxi Spina Lecture / Outdoor Festival in Rome / Nov 15, 2014 time 7pm
Time:
10 novembre 2014
Category:
Article
Views:
8625
Likes:
3
Tags:
-