Wishbone Table by Felipe Escudero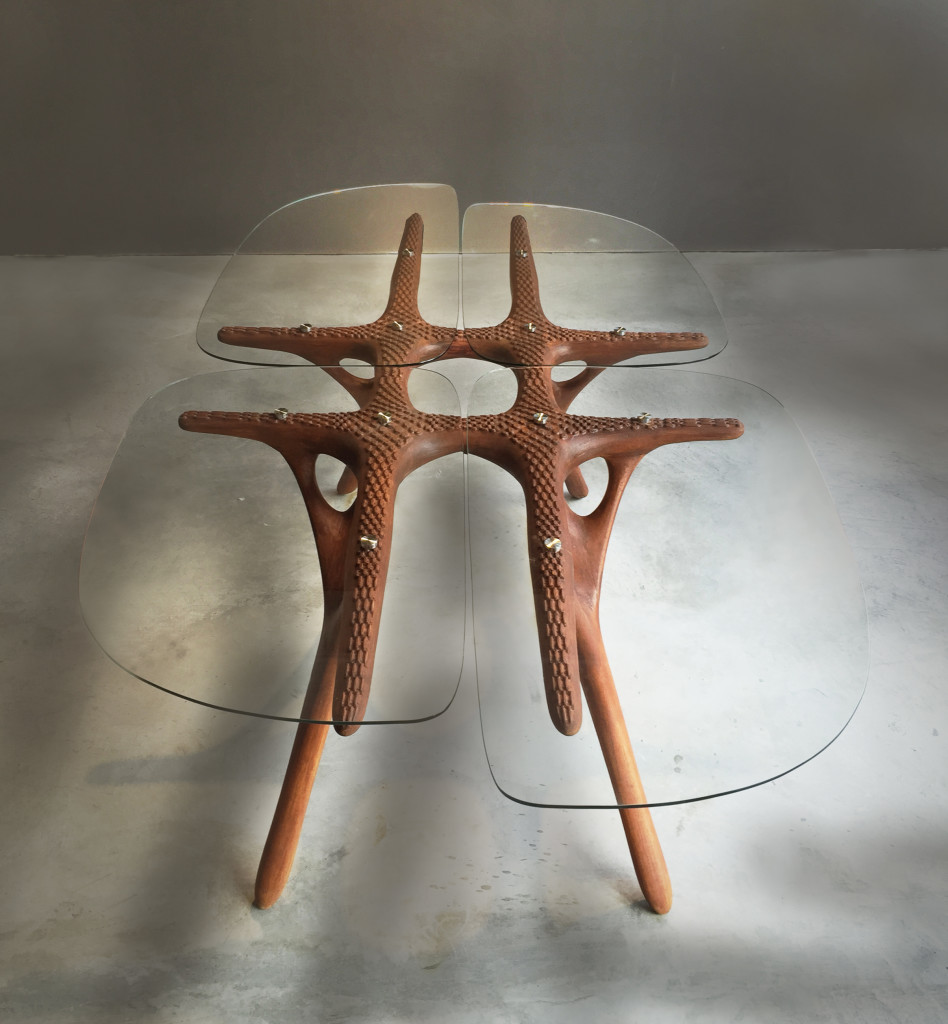 Today we are proud to share this very cool project coinceived as a sinergy between tradition and new technology, perfectly translated by Felipe Escudero into an Andean carpentry which meets cutting-edge fabrication. Its name is Wishbone.
PROJECT DESCRIPTION
Conceived to sit 8 people, the wishbone table combines a futuristic smooth shape with code-generated texture where the table joins with the glass top.
Its three-fold legs are topologically designed to use a minimum amount of wood to support a heavy glass-top and to look like the table is caressing the floor.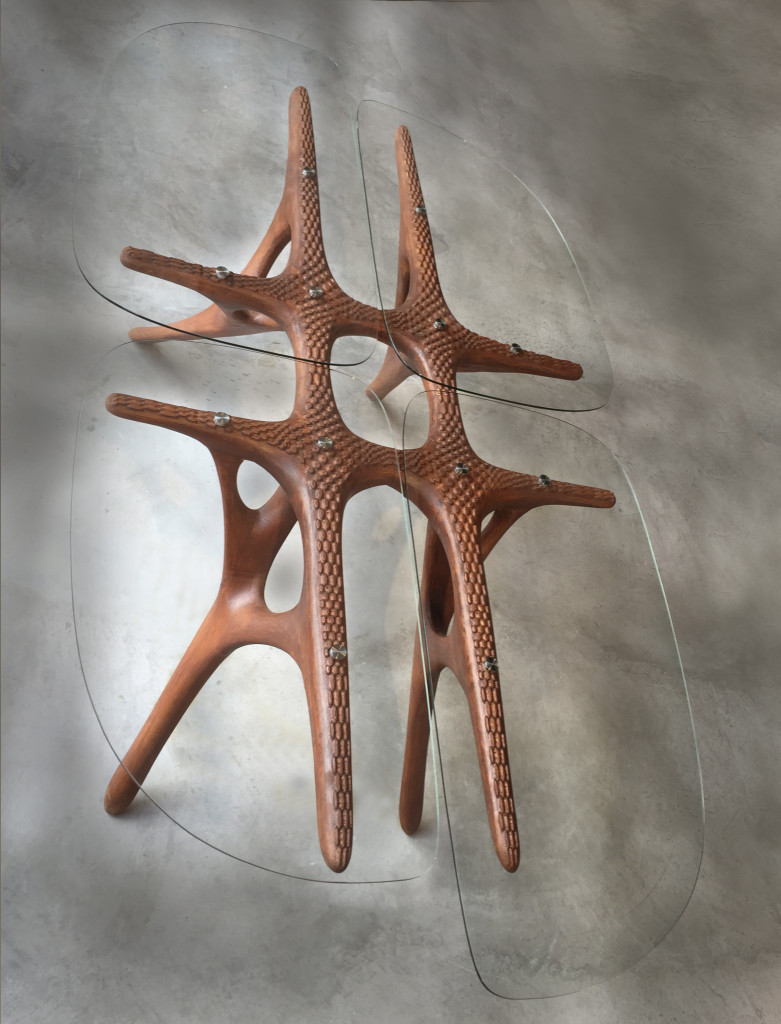 Built in Quito – Ecuador in 2015, this project incorporates Andean wood and carpentry knowledge with latest modelling and numerically controlled milling techniques.
The table was designed in 4 symmetrical parts and milled in 13 parts that come together using local joining techniques for Seike wood.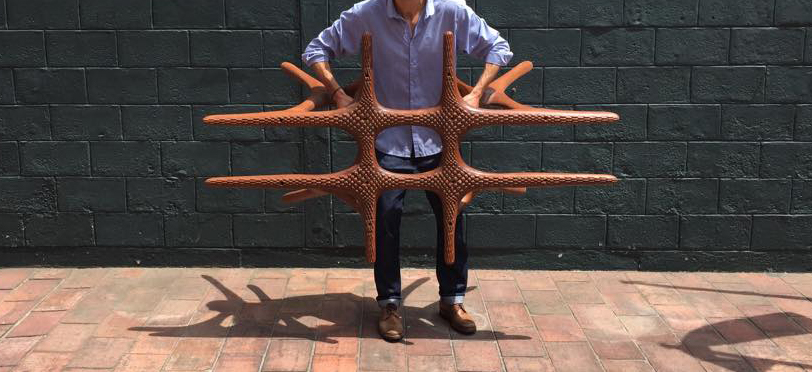 This results in a singular piece that aesthetically weaves between an old primitive object and a futuristic organic design.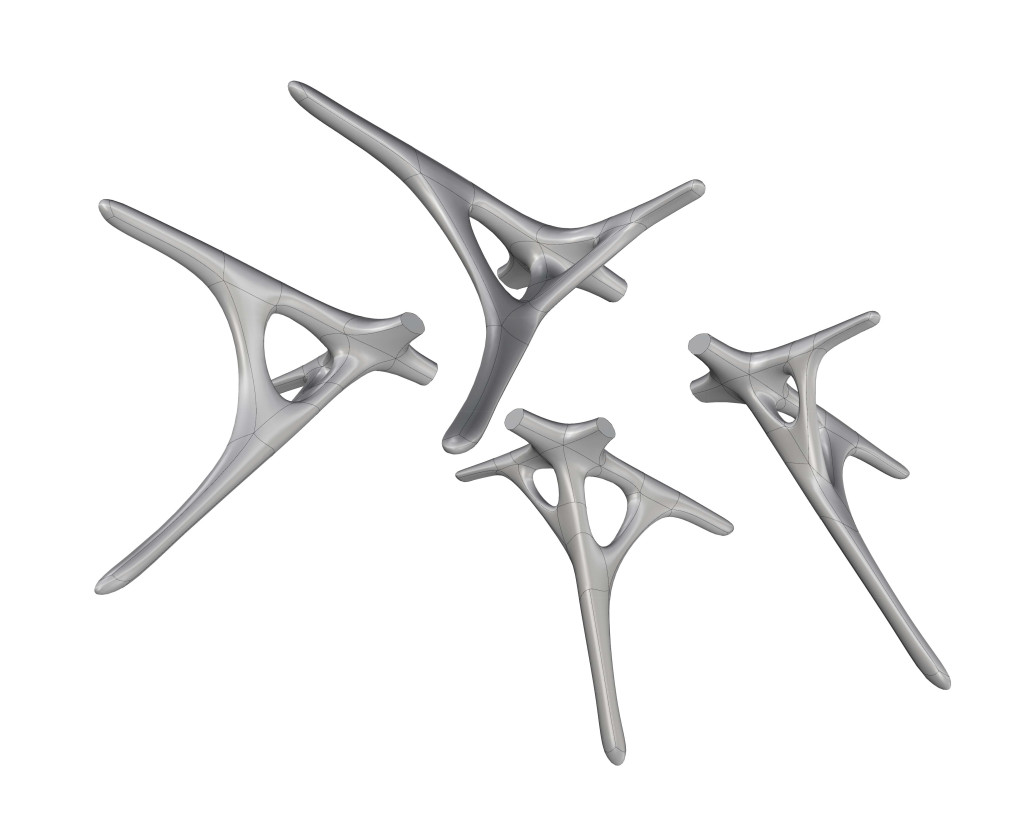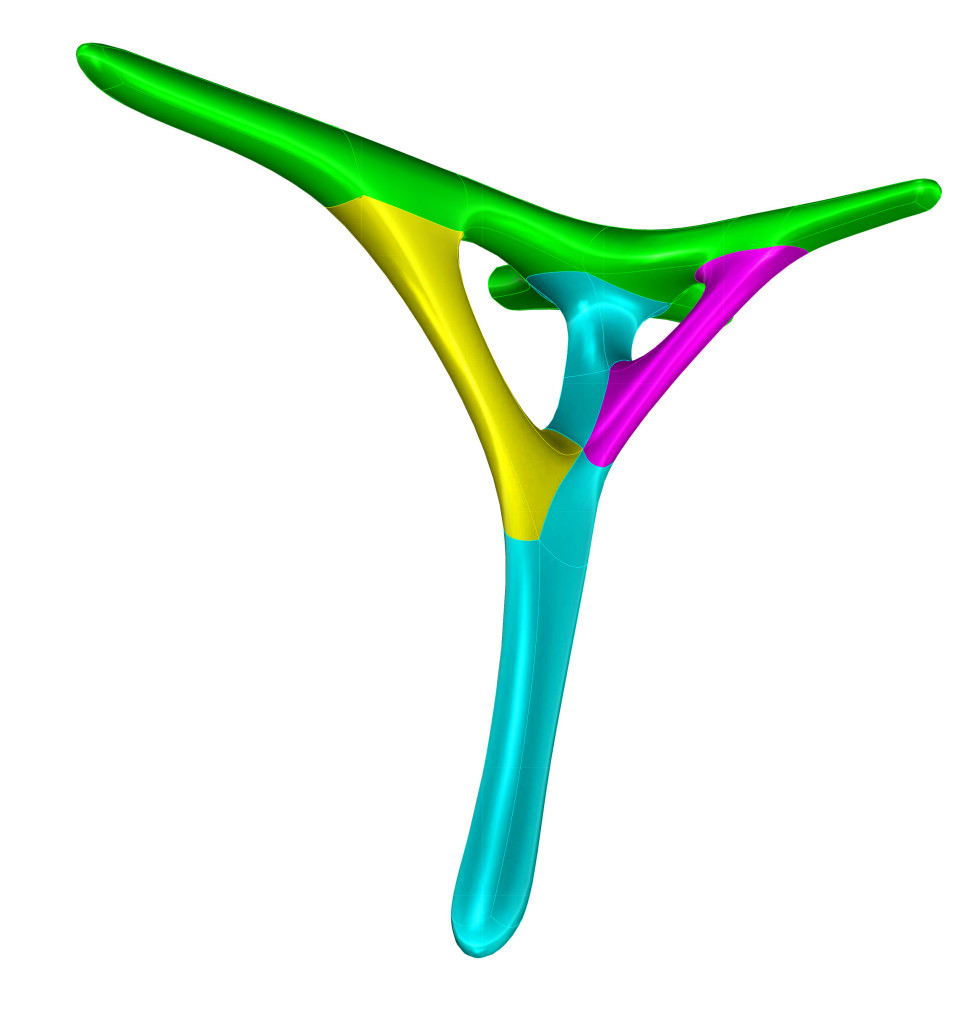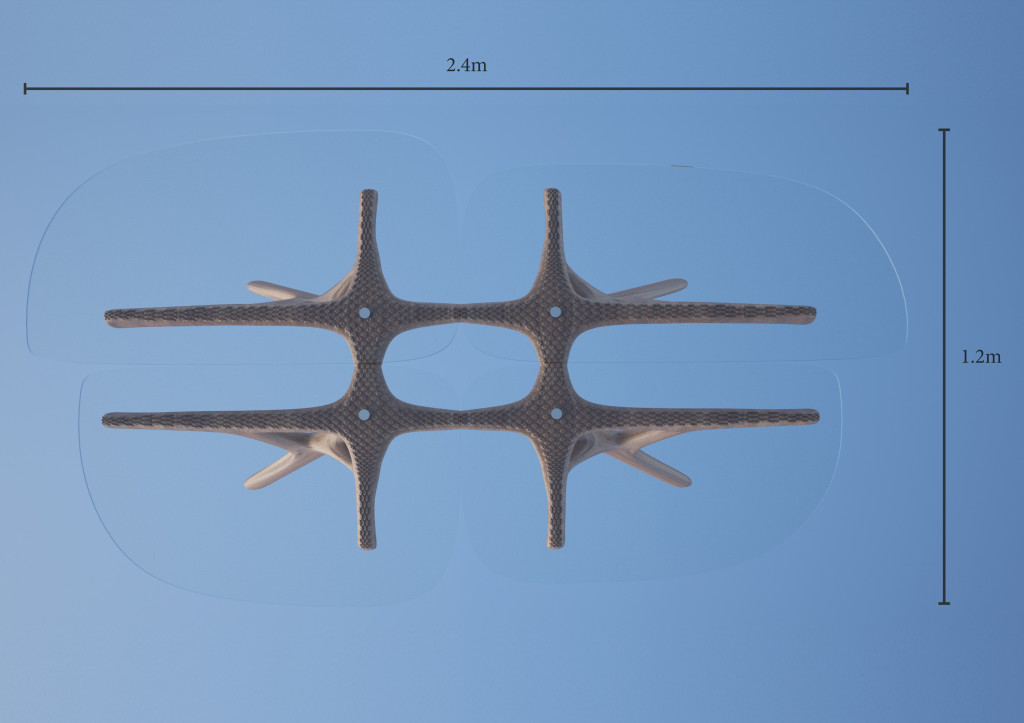 Wishbone Table, 2015.
Seike Wood, Glass Top, Stainless Steel Fixtures , 2.4m x 1.2m x 0.85m.
Related Posts :
Time:
12 novembre 2015
Category:
Article
Views:
6831
Likes:
5
Tags:
-
Comments:
Info:
Title:
Wishbone Table by Felipe Escudero
Time:
12 novembre 2015
Category:
Article
Views:
6831
Likes:
5
Tags:
-