Info:
Title:
Venice, The 24th Century -
Code:
Z8U5G2
Contest:
Venice / 2011
By:
E. Siciliano / S. Romano
Views:
3254
Likes:
0
Votes:
BJARKE INGELS
12
NERI OXMAN
8
ELENA MANFERDINI
3
MARIA LUDOVICA TRAMONTIN
4
BOSTJAN VUGA
4
6.2
Venice, The 24th Century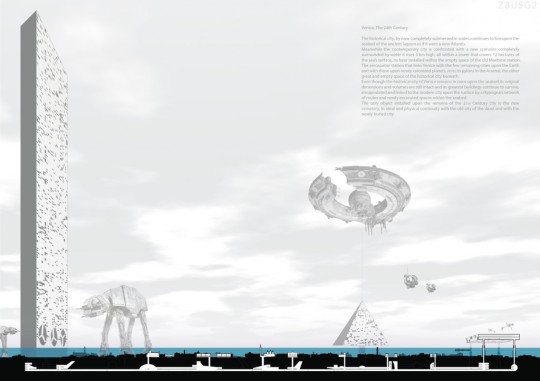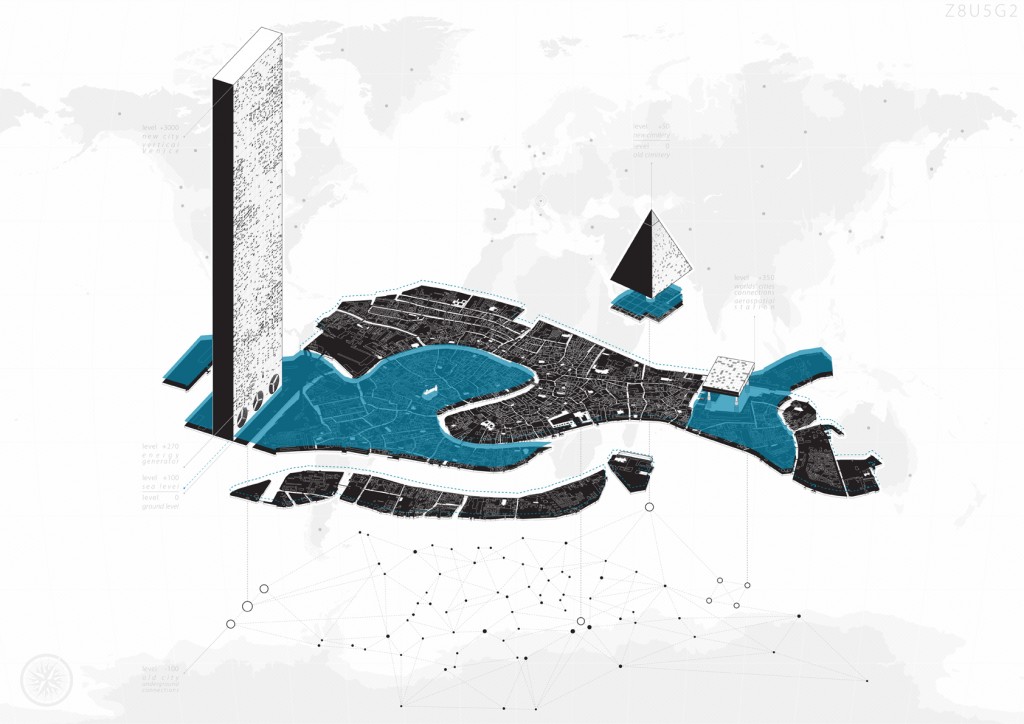 Venice, The 24th Century The historical city, by now completely submersed in water, continues to live upon the seabed of the ancient lagoon as if it were a new Atlantis. Meanwhile the contemporary city is confronted with a new scenario: completely surrounded by water it rises 3 km high, all within a tower that covers 12 hectares of the sea's surface, its base installed within the empty space of the old Maritime station.
The aerospatial station that links Venice with the few remaining cities upon the Earth and with those upon newly colonized planets, rests its pylons in the Arsenal, the other great and empty space of the historical city beneath.
Even though the historical city of Venice remains in ruins upon the seabed its original dimensions and volumes are still intact and its greatest buildings continue to survive, encapsulated and linked to the modern city upon the surface by a Hypogean network of routes and newly excavated spaces within the seabed.
The only object installed upon the remains of the 21st Century city is the new cemetery, in ideal and physical continuity with the old city of the dead and with the newly buried city.
Info:
Title:
Venice, The 24th Century
Time:
6 giugno 2011
Category:
Venice
Views:
3254
Likes:
0
Tags:
Romano , Siciliano