Info:
Title:
Saving Venice -
Code:
S5M2X8
Contest:
Venice / 2011
By:
P. Escobar / Y. Vanhaelen
Views:
2842
Likes:
0
Votes:
BJARKE INGELS
11
NERI OXMAN
7
ELENA MANFERDINI
4
MARIA LUDOVICA TRAMONTIN
3
BOSTJAN VUGA
9
6.8
Saving Venice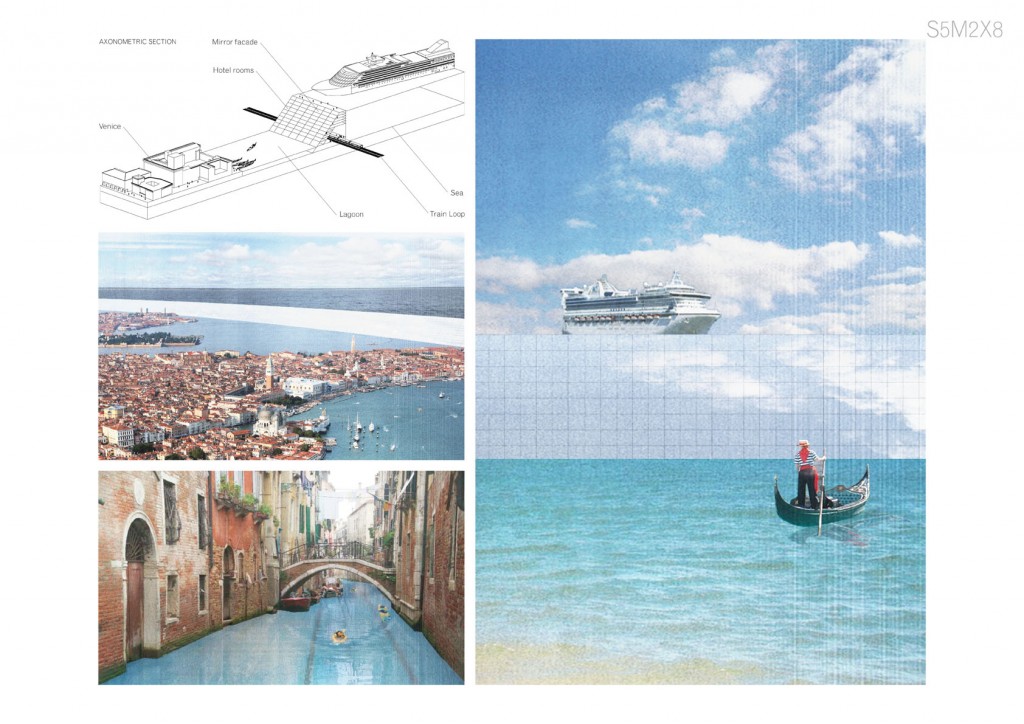 Saving Venice It's a dark time for the human civilization, the rise of the water-level permanently changed the surface of the earth into a Waterworld. However, a small island still survives: Venice, with the help of generous donators And inventive architects, built a cylindrical wall around the city. This object serves not only as a protection against floods, but also as a massive hotel infrastructure for the only remains of modern civilization.
Venice is now a heavenly atoll in the middle of an infinite ocean.
Info:
Title:
Saving Venice
Time:
6 giugno 2011
Category:
Venice
Views:
2842
Likes:
0
Tags:
City of Water , Current sea level rise , Escobar , Italy , Scripps Institution of Oceanography , Travel and Tourism , Vanhaelen , Veneto , Venice , Waterworld