Info:
Title:
The project celebrates memories of Venice -
Code:
Q7Y4F1
Contest:
Venice / 2011
By:
C. Caropoulos-Alefantis / S. Roimpas
Views:
2640
Likes:
0
Votes:
BJARKE INGELS
5
NERI OXMAN
6
ELENA MANFERDINI
6
MARIA LUDOVICA TRAMONTIN
5
BOSTJAN VUGA
4
5.2
The project celebrates memories of Venice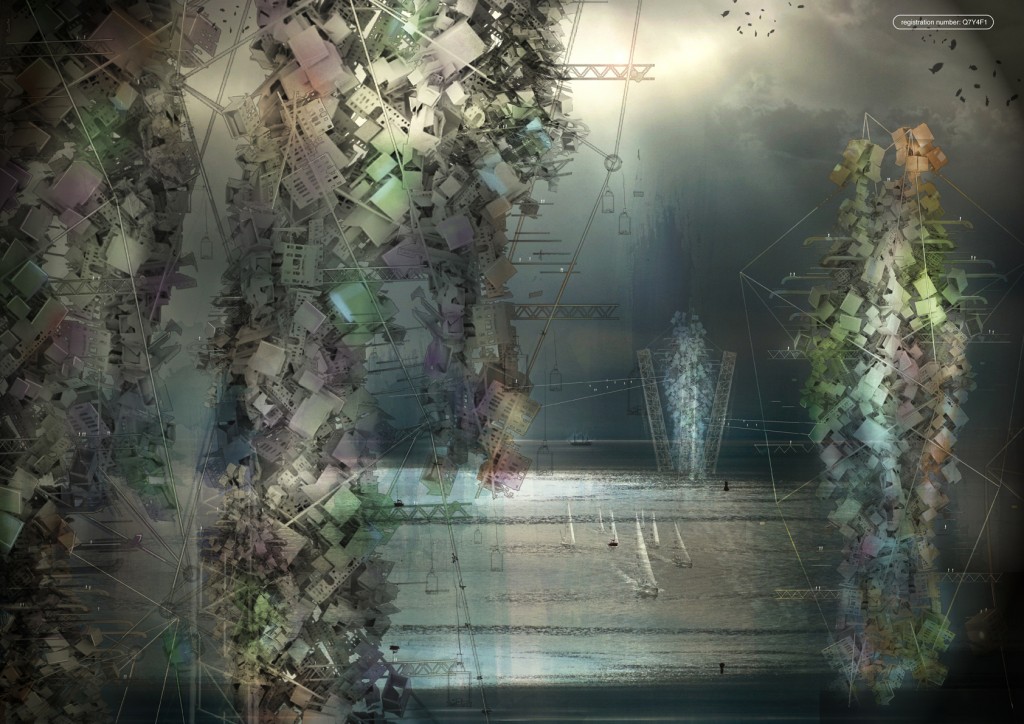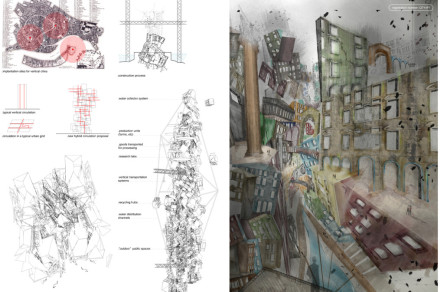 The project celebrates memories of Venice. Our main concern lies in the notion of preservation, acting in connection to both character and spatial characteristics of the city. As a result a new vertical typology emerges accumulating pieces, facades and whole buildings of the "old" Venice. Based in three geologically stable points, there is a constant construction process of adding/saving more and more elements of the city, directly connected to the sinking frequency. In the most extreme case, the city will be witnessed as three accumulated interconnecting towers where urban elements of Venice transform their identity in order to adapt to the new vertical scenario.
Canals become voids and openings, facades acquire a structural importance and the renaissance columns recreate a dominant landscape. Simultaneously to the construction process sustainability techniques, such as water recycling and management systems, are being deployed inside the city to create an autonomous and viable system. Future users will be part of the accumulating process and in the end capable of experiencing Venice's memory in the three towers formed by actual elements of the city.
Info:
Title:
The project celebrates memories of Venice
Time:
6 giugno 2011
Category:
Venice
Views:
2640
Likes:
0
Tags:
Adriatic Sea , Business , Caropoulos-Alefantis , Construction and Maintenance , Environment , Human rights , Roimpas , Scripps Institution of Oceanography , Venice , Venice Is Sinking