Info:
Title:
Carnaval City -
Code:
ca158
Contest:
Rio de Janeiro / 2013
By:
E. Herrmann - A. Bigham
Views:
3769
Likes:
4
Votes:
Alejandro Zaera-Polo
4
Jeffrey Inaba
5
Jeroen Koolhaas
5
Hernan Diaz Alonso
1
Cristiano Toraldo di Francia
7
Pedro Rivera
7
4.8
Carnaval City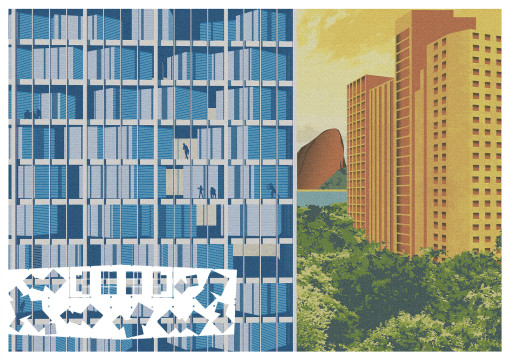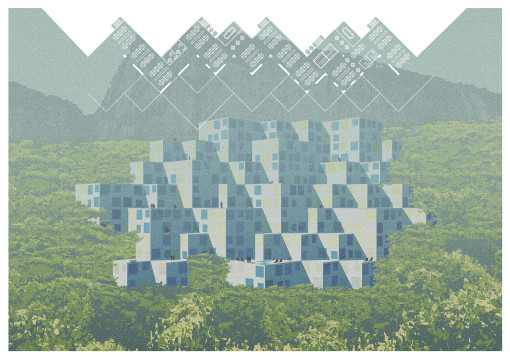 Rio is a city of opposites. Once a year, the two cities of Rio revolt. The towers ascend the hills and the hills cascade into the depths of the city. The sidewalk trenches and mountain valleys are infilled fostering new life. In the centro, aggregated volumes emerge birthed from this new relationship, one of mutual disdain and mutual reliance. The continuous floorplates of the office towers are disjointed into pockets and zones. Residents fill the volumes. Private terraces and public gathering areas fills the cracks and fissures. Meanwhile, in the hills, the terraced forms coagulate together like herds of frightened beasts teeming for the next kill. The envelope is continuous, the space open and expansive. Offices and workspaces bulge, filled with light and air. A new public realm emerges in the terraced hillside. New programs, activities and possibilities fill the continuous, open spaces. In the city of carnival, one can not defy its other. Rio is a city of one, or so it believes to be true. The jubilation will not last. Already the city is crawling. On the day of carnival, towers become favelas become towers. Let the masquerade begin.
Info:
Title:
Carnaval City
Time:
4 agosto 2013
Category:
Rio de Janeiro
Views:
3769
Likes:
4
Tags:
-