Info:
Title:
Venice -
Code:
Q8I1P3
Contest:
Venice / 2011
By:
M. Wieczorek / J. P. Normand
Views:
2592
Likes:
0
Votes:
BJARKE INGELS
9
NERI OXMAN
6
ELENA MANFERDINI
3
MARIA LUDOVICA TRAMONTIN
4
BOSTJAN VUGA
1
4.6
Venice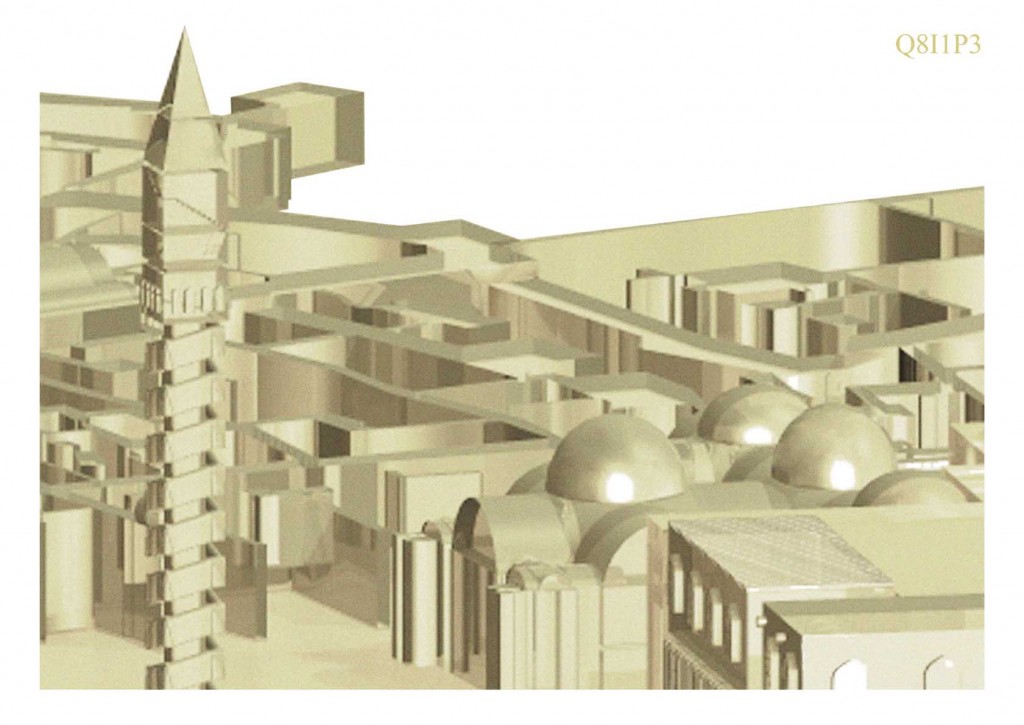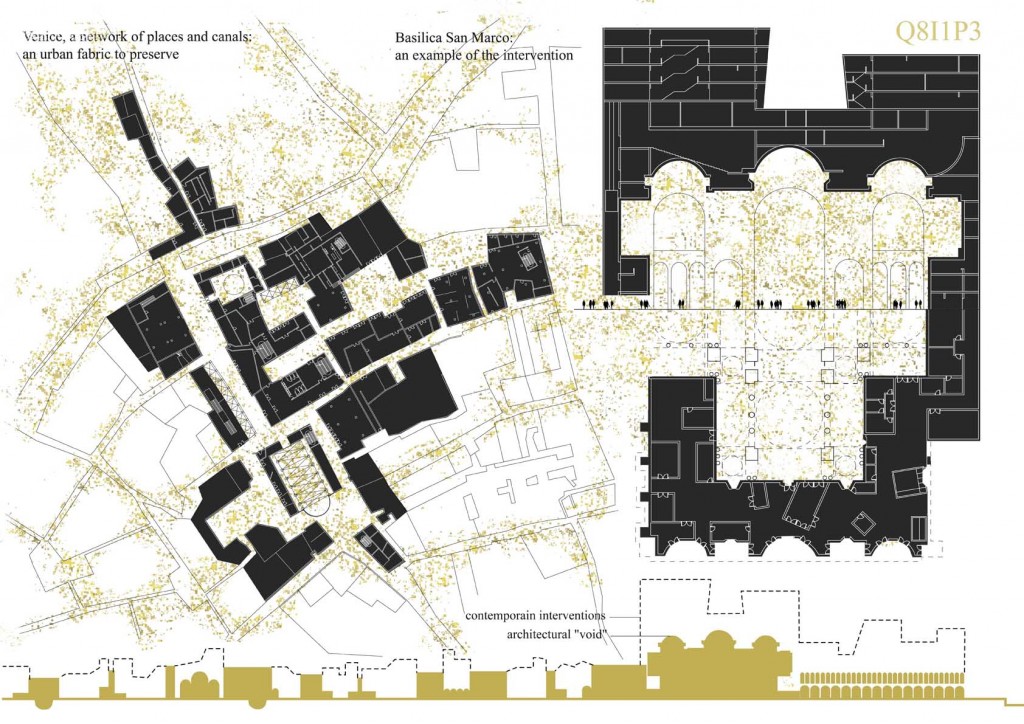 To keep, to compile, to photograph, to record… to consume, Venice feeds masses of tourists in search of pictures. Venice attracts. The old stone, the promise of heritage and track of the History satisfies the tourist: the photographic picture corresponds to that of its imagination. No routs. No discoveries, just a correspondence, just a confirmation.
What if Venice could still succeed to surprise? And what if Venice raised wonderment, produced conflicts, showed unexpected and exceeded the pictures with which we connect it?
Restore feelings.
Petrified in buildings of architectural styles, in images, Venice suffers from an identity crisis which reduces it to postcards, to surface perception. The exteriority dominates.
Imagine a future possible for Venice: we envisage it through the research of interiority. Unlinked from the material, from the patina, from the exterior, we value the precious not visible beauty of Venice: the "architectural void".
Our proposal tries to maintain and to reveal the major public spaces, the canal networks and places which constitute the urban fabric of Venice. We value the architectural space, which we estimate with interest and qualify as patrimonial value. The immaterial of Venice as ghost of past.
The potential of contemporary architectural interventions acts then through all the imprints of the poché. Venice  renews on itself.
Imagine then the tourist in journey in Venice … In front of buildings in disagreement with regard to his imagination. Smooth surfaces, contemporary forms …
The expectation of an picture, the track of past, The answer of an architectural space.
Info:
Title:
Venice
Time:
6 giugno 2011
Category:
Venice
Views:
2592
Likes:
0
Tags:
Adriatic Sea , Architecture , Italy , Normand , Republic of Venice , Scripps Institution of Oceanography , Travel and Tourism , Veneto , Venice , Wieczorek