Info:
Title:
ASYLUM -
Code:
O8L4D1
Contest:
Venice / 2011
By:
P. Matuszek / A. Bartkowska / M. Ejsztet / M. Kulesza / T. Tyminski / E. Zwierzchowskia / J. Szewczyk
Views:
6258
Likes:
0
Votes:
BJARKE INGELS
4
NERI OXMAN
8
ELENA MANFERDINI
6
MARIA LUDOVICA TRAMONTIN
5
BOSTJAN VUGA
4
5.4
ASYLUM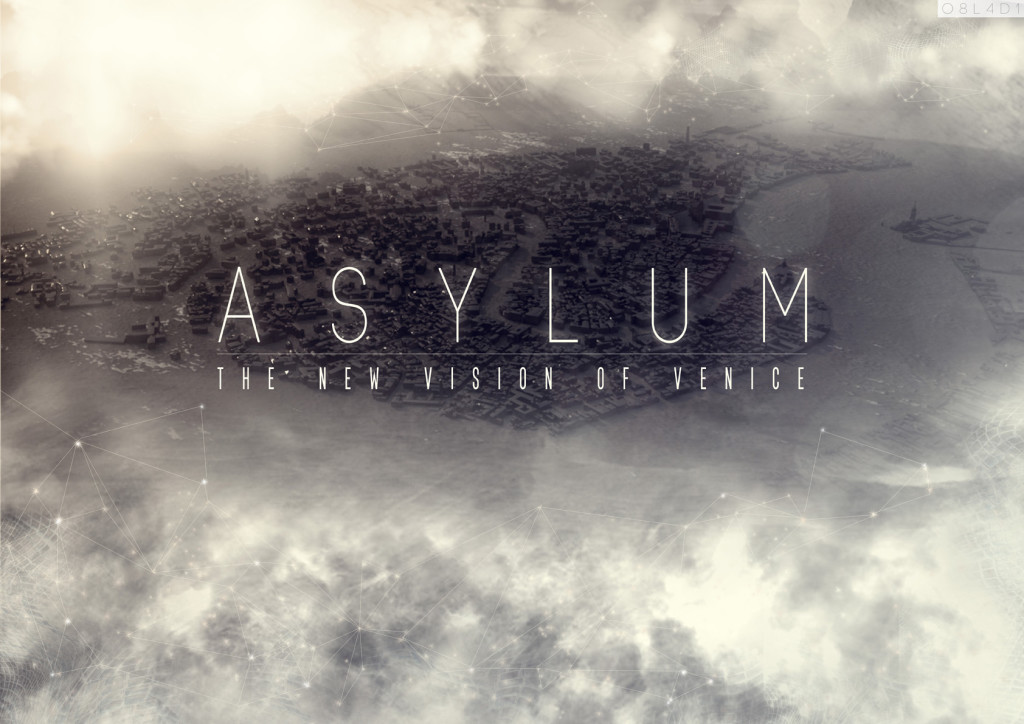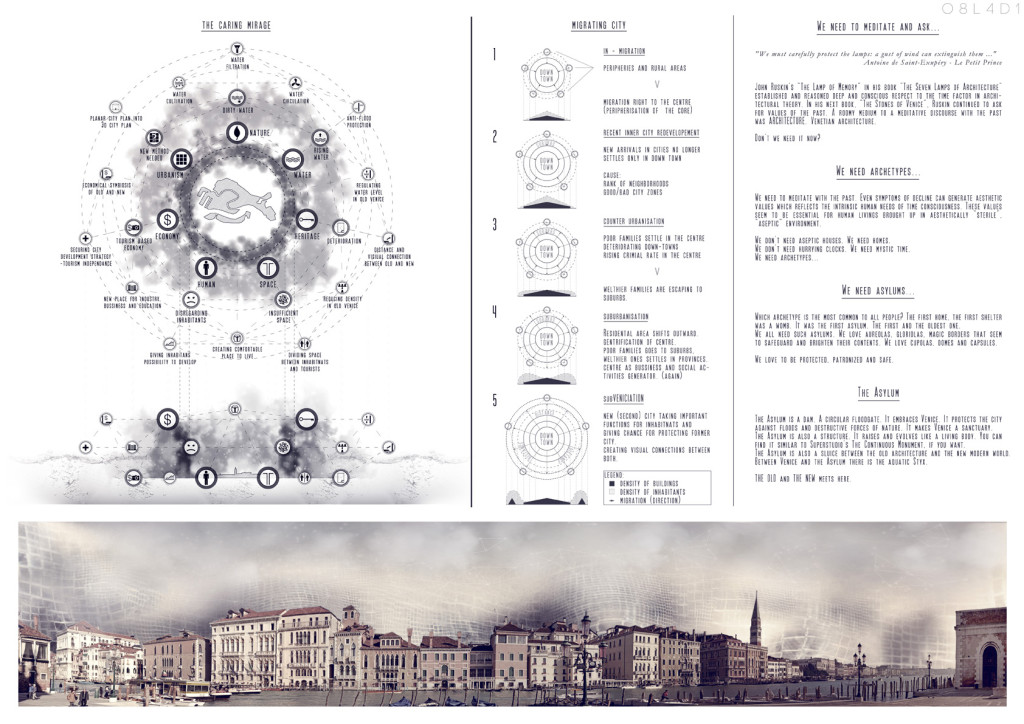 We need to meditate and ask… John Ruskin's "The Lamp of Memory" in his book "The Seven Lamps of Architecture" established and reasoned deep and conscious respect to the time factor in architectural theory. In his next book, "The Stones of Venice", Ruskin continued to ask for values of the past. A roomy medium to a meditative discourse with the past was ARCHITECTURE. Venetian architecture.
Don't we need it now?
We need archetypes…
We need to meditate with the past. Even symptoms of decline can generate aesthetic values which reflects the intrinsic human needs of time consciousness. These values seem to be essential for human livings brought up in aesthetically "sterile", "aseptic" environment.
We don't need aseptic houses. We need homes.
We don't need hurrying clocks. We need mystic time.
We need archetypes…
We need asylums…
Which archetype is the most common to all people? The first home, the first shelter was a womb. It was the first asylum. The first and the oldest one.
We all need such asylums. We love aureolas, gloriolas, magic borders that seem to safeguard and brighten their contents. We love cupolas, domes and capsules. We love to be protected, patronized and safe.
The Asylum
The Asylum is a dam. A circular floodgate. It embraces Venice. It protects the city against floods and destructive forces of nature. It makes Venice a sanctuary.
The Asylum is also a structure. It raises and evolves like a living body. You can find it similar to Superstudio's The Continuous Monument, if you want.
The Asylum is also a sluice between the old architecture and the new modern world.
Between Venice and the Asylum there is the aquatic Styx. THE OLD and THE NEW meets here.
Info:
Title:
ASYLUM
Time:
7 giugno 2011
Category:
Venice
Views:
6258
Likes:
0
Tags:
-