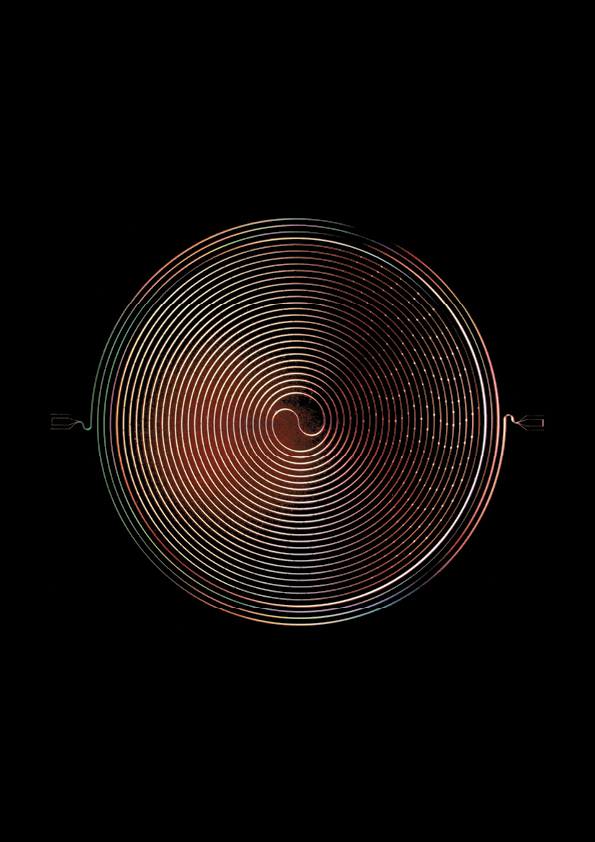 Beijing -
Info
One city, one nation? Which population can become the "world future citizenship" becoming "Darwinian" the dominant one?
Cityvision imagined, in continuity with the contemporary history, that this place must be "entitled" to China. As we know China is a country that is imposing itself at all economic and social levels (its resident population is already the 20% of the global total).
For this reason, according to Cityvision, the first approximation to a 'global city' will occur with the Chinese capital, Beijing, seen more as an idea or an ideal city rather than a tangible reality that simply evolves over time.
It's very important for us, in addition to the urban context, imaging the inhabitants of the future and the way they will live. Citizens who will not be simple "Chinese" but that will evolve according to a model of social hybridization.
We started writing this brief taking in consideration the fact that we become smarter and aware of each detail of our body and a natural evolution is unlikely to have effect on our species.
In a few decades we will be able to decide what form to give to our body and completely control our physical configuration.
Reshaping our bodies with technology, engineering them genetically to be free from illness, increased intelligence, strength, and maybe live longer….these are all possible scenarios.
We believe that our era can be one of the last generations witnessing the existence of Homo Sapiens as determined by the natural world, and soon a new stage of evolution will come to life.
Beijing Cityvision Competition_brief ITA
Beijing Cityvision Competition_brief ENG
See the Results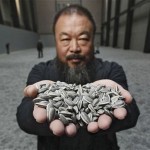 Ai Weiwei (President)
in
Ai Weiwei is an artist and a social activist. His work encompasses diverse fields including fine arts, curating, architecture, and social criticism. Born in Beijing in 1957, he moved to Xinjiang with his family between 1960 and 1976. Subsequently he relocated to the United States in 1981 and lived there until 1993. He currently resides and works in Beijing. On April 3, 2011, Ai was secretly detained by the police for 81 days at the Beijing Capital International Airport while on his way to board a flight to Hong Kong. He was released on bail on June 22, 2011 upon fabricated tax charges. Although the bail was lifted after a year, the authorities have not returned his passport and he remains prohibited from travelling outside China. In collaboration with Herzog & de Meuron, Ai Weiwei designed the 2012 Serpentine Pavilion in London, UK. Among numerous awards and honors, he won the Václav Havel Prize for Creative Dissent from the Human Rights Foundation in 2012, and was selected as Honorary Academician at the Royal Academy of Arts, London, UK in 2011. His major solo exhibitions include Ai Weiwei: According to What? at the Hirshhorn Museum and Sculpture Garden, Washington D.C. (2012), Ai Weiwei: Absent at the Taipei Fine Arts Museum, Taipei, Taiwan (2011), Circle of Animals at the Pulitzer Fountain, New York, NY (2011), Interlacing at Fotomuseum Winterthur, Winterthur, Switzerland (2011), The Unilever Series: Ai Weiwei at the Tate Modern, London, UK (2010), So Sorry at Haus der Kunst, Munich, Germany (2009), and Ai Weiwei: New York Photographs 1983-1993 at Three Shadows Photography Art Center, Beijing (2009). www.aiweiwei.com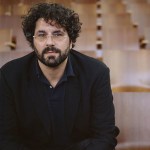 Greg Lynn
in
GREG LYNN was an innovator in redefining the medium of design with digital technology as well as pioneering the fabrication and manufacture of complex functional and ergonomic forms using CNC (Computer Numerically Controlled) machinery. The buildings, projects, publications, teachings and writings associated with his office have been influential in the acceptance and use of advanced materials and technologies for design and fabrication. As design opportunities today extend across multiple scales and media, his studio Greg Lynn FORM continues to define the cutting edge of design in a variety of fields. His work is in the permanent collections of the most important design and architecture museums in the world including the CCA, SFMoMA, ICA Chicago and MoMA. Because of his early studies in philosophy and architecture he has been involved in combining the realities of design and construction with the speculative, theoretical and experimental potentials of writing and teaching. This unique and innovative approach to design has also established him as an influential figure across many disciplines and led to consultations and collaborations with companies like BMW, Swarovski, Alessi, Vitra, Disney and Imaginary Forces. In 2002, he left his position as the Professor of Spatial Conception and Exploration at the ETHZ (Swiss Federal Institute of Technology Zurich) and became an Ordentlicher University Professor at the University of Applied Arts in Vienna. He is a Studio Professor at UCLA's school of Architecture and Urban Design where he is currently spearheading the development of an experimental research robotics lab. Since the turn of the century he has been the Davenport Visiting Professor at Yale University. Greg Lynn was born in 1964 in Ohio. He graduated from Miami University of Ohio with degrees in both architecture (Bachelor of Environmental Design) and philosophy (Bachelor of Philosophy) and later from Princeton University where he received a graduate degree in architecture (Master of Architecture). He received an Honorary Doctorate degree from the Academy of Fine Arts & Design in Bratislava. He received the American Academy of Arts & Letters Architecture Award in 2003. In 2001, Time Magazine named Greg Lynn one of 100 of the most innovative people in the world for the 21st century. In 2005, Forbes Magazine named him one of the ten most influential living architects. In 2008, he won the Golden Lion at the 11th International Venice Biennale of Architecture. In 2010, he was awarded a fellowship from United States Artists. www.glform.com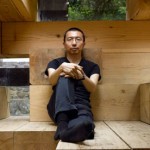 Sou Fujimoto
in
Sou Fujimoto was born in Hokkaido in 1971. After graduating from the Department of Architecture, Faculty of Engineering at Tokyo University, he established "Sou Fujimoto Architects" in 2000. Fujimoto designed "the Serpentine Gallery Pavilion 2013" and has become the youngest architect to accept the invitation to design a temporary structure for the Gallery. In 2012, he participated for the exhibition at the Japan Pavilion at the International Architecture Exhibition – La Biennale di Venezia, which was awarded the Golden Lion for Best National Participation. His most important works include the Final Wooden House (2008), House N (2008), the Musashino Art University Museum & Library (2010) and House NA (2011). Among other multiple awards, Fujimoto was also granted with the "Grand Prize" for AR Awards 2006 (Children's Center for Psychiatric Rehabilitation), the first prize in the international competition for "Taiwan Tower" and "Beton Hala Waterfront Center" in 2011. www.sou-fujimoto.net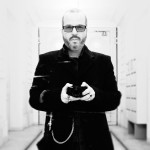 Eric de Broches des Combes
in
Eric de Broche des Combes is an architect and graphic designer based in Paris, France. Architect DPLG – Co-founder of Luxigon, architectural visualisation studio and founder of Buro-BC Architecture. Born in 1971, he grew up at le Corbusier's "Cité Radieuse" in Marseilles, and later studied architecture under the sun at the school of Marseille-Luminy. Eric de Broche des Combes has inadvertently become a specialist in architectural visualization. In the early nineties, Eric was a student in architecture who didn't want «to do the boring jobs students usually do in summertime». And, as an «Apple-holic» already dedicated in softwares most of the architects totally ignored at that time, like Photoshop, Eric starts to make his firsts renderings for several architects. After completing his post graduate diploma at the GAMSAU (Groupe de recherche pour l'Application des Méthodes Scientifiques à l'Architecture et à l'Urbanisme) he founded his first visualization office "Auralab" followed a few years later by his current studio, "Luxigon". www.luxigon.fr
Brief
1.1 BEIJING CITYIVISION COMPETITION: Nature and purpose
The purpose of this is competition is to imagine the future of Beijing (global city) and its inhabitants through the annual theme Evolution. The Architecture of Future Mankind presenting a project subdiveded in two boards as following:
Beijing (to be represented on board 1)
Beijing perceived as a Supercity (a unique one) that will absorb the best features from other cities (satellites), assuming them as her own, and then reinvent itself in the form of a new – and unparalleled – model.
Human Evolution (to be represented on board 2)
Who will inhabit this Supercity and how will the evolution of its future inhabitants take place? Will there be a new species as a result of the new evolutionary phase following Homo sapiens?
Our line of "natural" evolution has probably come to an end with us, and in the future our kind will be the outcome of bio mechanical and technological hybridization that will initiate a new phase of evolution called Homo Vision.
Proposals must take into consideration the 3 scenarios described on page 13 of the official brief – Evolution, Involution or Extinction – choosing one of them or combining.
————————————————–
1.2 Procedure of participation
The architectural competition is in a single phase.
Participation in the competition is open to architects, engineers, designers, students and creatives world-wide. Individual or group entries are permitted.
The indication of a group leader is required.
Temporary groups are allowed especially if they are multi skilled.
Being multi-skilled is an important characteristic because it can help to understand and to better represent a global vision of the city.
————————————————–
1.3 Language
The official competition language is English.
Cityvision will also provide a competition brief in Italian but the final proposal must be submitted only in English.
————————————————–
1.4 Registration
Participants can register at
www.cityvisionweb.com/competition/beijing
Early registration deadline
Until April 24th, 2014 (time 12 Greenwich Time)
via Paypal – 50€
Late registration deadline
Until June 30th, 2014 (time 12 Greenwich Time)
via Paypal – 70€
There is an entry limit of one proposal per individual/team and there is no limit to the number of participants per group.
After your registration Cityvision will automatically provide by email a registration number which will be included on all entry panels by the website.
————————————————–
1.5 Question and Answers
Questions should be sent via email with subject line BEIJING Q&A and to the following address: info@cityvisionweb.com on and before 12.00 hours (Greenwich Time), May 15th, 2014 inclusive.
f.a.q. are already on the website page Q&A and Cityvision will update this section question by question.
————————————————–
1.6 Awards
Grand total prize of 4.000 Euro
Beijing Cityvision Competition 1st Prize € 2.000
Beijing Cityvision Competition 2nd Prize € 1.000
Farm Cultural Park Prize € 1.000
Six (6) Honorable Mentions
The Beijing Cityvision Competition 1st and 2nd Prize and honourable mentions will be awarded by the Official Jury Panel.
The winning project of the Farm Cultural Park Prize will be assigned by Andrea Bartoli.
————————————————–
1.7 Submission of boards
In Beijing and Evolution, the Architecture of Future Humanity you don't need to send any zip file via email, you just need to register or login through our website www.cityvisionweb.com
and submit your proposal.
This is a digital competition and hard copy proposals are not required.
All entries are to be submitted via web site on and before July 2nd, 2014 (hours 12:00 Greenwich Time).
The proposed proposal should include 2 boards in A2 horizontal format, written report and participation data. Entries are encouraged to inclued all necessary information to clearly explain the proposal. No other form of identification is permitted. The choice of the graphic representation is completely open to the entry team. Refusal of any entry may occur if the mentioned guidelines and methods are not met.
1. Visit www.cityvisionweb.com
2. Login or Register
3. Go to www.cityvisionweb.com/competitions/beijing
4. Take a look at the info, read the brief and pay the subscription fee. The user who pays the subscription is considered project leader and he will be the only one able to upload contents for his own team.
5. You will receive a confirmation by email.
6. Now you can access the project manager page:
- going directly to the project page
www.cityvisionweb.com/project-user
- or in the competition page
www.cityvisionweb.com/competitions/beijing
through the link "Your project"
- or in your profile page through the link "Your project" www.cityvisionweb.com/users
7. On the project manager page, you must insert your project's data: title, members, a text of max 3000 characters (space included) and 2 horizontal panels (dimension A2) with your proposal.
You can edit your project until the competition expiration date.
8. An entry ID number will be automatically positioned in the upper right corner of your panels with dimensions 1cm x 5cm.
9. After the expiration date, the project will be submitted to the judgement of the jury panel.
Wait for the results…and good luck!
————————————————–
1.8 Panel of Judges
The projects presented will be submitted to the judgment of the jury that will endeavour to examine all the entries and to elect the winners.
The Judging Panel is composed by 1 jury president and 4 jury members.
Ai Weiwei (jury president) and Greg Lynn, Sou Fujimoto, Eric de Broches des Combes and Sanford Kwinter.
————————————————–
1.9 Methods of evaluation
1. Visionary potential.
On the basis of which the jury will concentrate on originality and innovative character of the proposal.
2. Architectural quality.
Formal composition, integration with the urban environment, design sensibility.
————————————————–
1.10 Results of the competition and publication
Between September and early October 2014 Cityvision will publish the official results on its website.
————————————————–
1.11 Schedule
March 2014
Announcement of the competition
April 24th 2014
Early registration deadline
May 15th 2014
Question submission deadline
June 30th 2014
Late registration deadline
July 2nd 2014
Submission deadline of proposals
July-August 2014
Jury voting
September-October 2014
Results and Award Ceremony
————————————————–
1.12 Rules and Regulations
To take part in this competition, all applicants must accept the rules. Every infringement of the rules will be noted and subject to the evaluation by the panel of judges. The participants in particular (however, without any limitation) irrevocably accept the royalty-free publication, in particular of their respective names.
This is an anonymous competition and the Registration Number is the only means of identification. The files containing the personal information are confidential and known only to the Organizer Responsible and will not be revealed to the Panel until the final winners have been selected.
1. The official language of the competition is English.
2. The enrolment fee is not refoundable.
3. Applicants who try to contact members of the jury will be disqualified.
4. Participation requires that all the above rules are adhered to.
————————————————–
1.13 Rights and Property
USE and PROPERTY:
All enrolments in the competition will remain in the care of the Organizer, who has the right to use the material for educational purposes, with the source credits, without obligation of remuneration to the applicant.
DISAGREEMENTS:
Any disagreement that may arise between the Organizer including disagreements with one of the above conditions will be resolved by arbitration.
IN CLOSING:
This competition is subject to the terms of this program.
The program of the competition is the definitive declaration of the terms and conditions of this competition. The conditions are mandatory for the Organizer and the panel of judges. By presenting a proposal, the participant declares that he / she is aware of and accepts the terms and conditions of the competition.
FAQ
Questions should be sent via email with subject line BEIJING Q&A and to the following address: info@cityvisionweb.com on and before 12.00 hours (Greenwich Time), May 15th, 2014 inclusive.
We will update this section question by question.
/////////////////////////////////////////////////////////////////////////////////////
QUESTION 11
Are we allowed to have words on the boards over and above the 3000 characters write up?
Yes 
/////////////////////////////////////////////////////////////////////////////////////
QUESTION 10
Hello, I would like to know if you issue some certificate of participation, that we can present in our curriculum.
Yes we do.
/////////////////////////////////////////////////////////////////////////////////////
QUESTION 9
In terms of the 3,000 word report, will there be a word box where we paste into or can we submit a pdf report that includes 3,000 words with small diagrams and other ref images?
Yes there is a word box but you can paste just text.
You should use your boards to explain your idea through diagrams etc…
/////////////////////////////////////////////////////////////////////////////////////
QUESTION 8
We would like to know if the panels will be printed or if they're going to be analized on the screen.
On screen
/////////////////////////////////////////////////////////////////////////////////////
QUESTION 7 
I would like to ask you if I can submit more than one proposals for the Beijing cityvision competition. My team has two ideas and we would like to submit two proposals, is that possible?
Sorry you can submit just one proposal per group. If you want you can split your team in order to submit two projects.
/////////////////////////////////////////////////////////////////////////////////////
QUESTION 6
How many people can be part of a team?
There's no limit to the number of people
/////////////////////////////////////////////////////////////////////////////////////
QUESTION 5
Is it possible to participate with two different team?
No
/////////////////////////////////////////////////////////////////////////////////////
QUESTION 4
Might the proposal be an abstract and provocative one or you are looking for a real project that can be realized in future?
It's up to you
Should the project be exposed for the first time? Or its possible to submit a project that was already submitted to other competitions and that it is already published on the internet?
The project proposal has to be original
//////////////////////////////////////////////////////
QUESTION 3
I would like to ask if there are any rules regarding uploading multiple/separate entries by the same group? I am asking as my group has two ideas that we feel have potential for.
You can upload just one project per group/person. You cannot upload multiple proposals using a name already registered. If you do it you'll be disqualified.
/////////////////////////////////////////////////////////////////////////////////////
QUESTION 2
My question about the competition is about the quality of the design. I was wondering if I can draw by hand, perhaps telling pieces of the project in a comics style? And can I represent 3D graphics by hand?
Yes and it's up to you. The competition is free of restrictions.
/////////////////////////////////////////////////////////////////////////////////////
QUESTION 1
Is there a basic documentation (plans, orthographic photos, etc…) from which I can choose my area?
There is no documentation, since the project should interest Beijing perceived as a Supercity (a unique one) that will absorb the best features from other cities (satellites), assuming them as her own, and then reinvent itself in the form of a new – and unparalleled – model.