Info:
Title:
"Gasometri – Garbatella" -
Code:
00826
Contest:
Rome / 2010
By:
L. Morandi / M. Veronese
Views:
1869
Likes:
0
Votes:
JUERGEN MAYER H.
0
FRANCESCO LIPARI
4
FELIPE ESCUDERO
2
FRANCESCO GATTI
9
MICHAEL CATON
4
3.8
"Gasometri – Garbatella"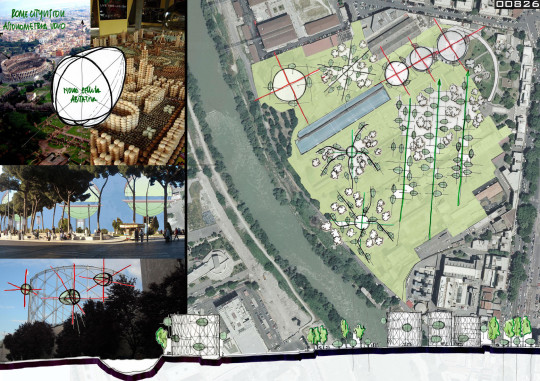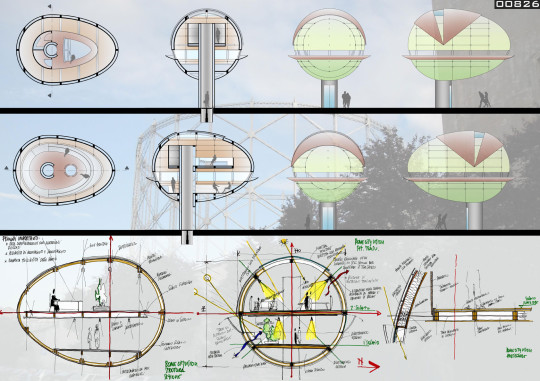 "dizziness felt in large cities is similar to the dizziness that comes in the midst of nature. delights of chaos and immensity."
Charles Baudelaire
The project, through the redesign of the "gasometri – Garbatella", aims to promote a new type of unconventional housing shape.
It is a system designed and intended to be achieved in other areas of the same city.
The objectives in the design phase are:
1. Recovery area adjacent to the river Tiber, strong element characterizing the entire city of Rome.
2. Finding an uncommon architectural form destinated to provoke and intrigue.
3. Complete flexibility in the composition of the district concerned planimetric and adaptability to existing structures (see gasometers)
4. Environmentally friendly materials and completely recycled
5. Easy assembly and maintenance
6. Integration of structure with external environmental factors
7. Reducing environmental impact and use of solar energy, which is important given the project site.
The search for an image and visionary future of the city has led to the egg shape as the prototype of a new pattern of living the future.
Info:
Title:
"Gasometri – Garbatella"
Time:
16 marzo 2010
Category:
Rome
Views:
1869
Likes:
0
Tags:
-