Info:
Title:
Pfff PAVILION -
Code:
T7X8K1
Contest:
PFFF / 2012
By:
E. Stefa, M. Ferrario - S. Virgillito
Views:
3641
Likes:
0
Votes:
ITALO ROTA
2
BENJAMIN BALL
6
MARCO CANEVACCI
7
VANESSA TODARO
4
ANDREA BARTOLI
8
5.4
Pfff PAVILION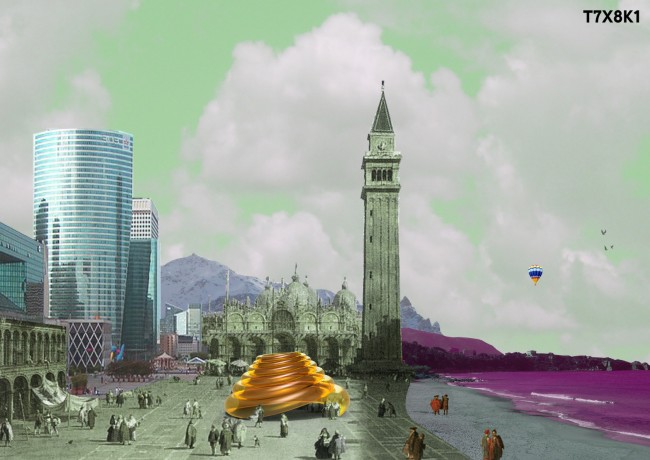 The designed pavilion has the intention of creating an undefined enclosed space,  where the users can perform activities that require an outlined perimeter. Therefore we decided to use a large inflatable tube with a diminishing circular section which is twisted on top of itself, fixed through a zipper system which solidifies the spiraling layers. The chosen material for the tube is waterproof PVC and the construction method and installation has been reduced to a minimum. Two simple actions are required: inflating and zipping, thus making it easily trasportable portable and quickly assemblable. The zipper is attached to the tube by hot welded seams for greater flexibility and durability, placed outside to be easily replaced in case of maintenance.
The anchorage to the ground is provided by reinforced bags of the same material as the spiraling tube that can be filled with any type of material (sand, stone, concrete) placed under the base of the structure through a zipper.
Info:
Title:
Pfff PAVILION
Time:
25 gennaio 2012
Category:
PFFF
Views:
3641
Likes:
0
Tags:
-