Info:
Title:
NEW YORK THE BIG POT -
Code:
V5E3W9
Contest:
NY / 2012
By:
JongUk Lee
Views:
4504
Likes:
0
Votes:
JOSHUA PRINCE-RAMUS
2
EVA FRANCH I GILABERT
4
ROLAND SNOOKS
1
SHOHEI SHIGEMATSU
1
ALESSANDRO ORSINI
1
MITCHELL JOACHIM
4
2.2
NEW YORK THE BIG POT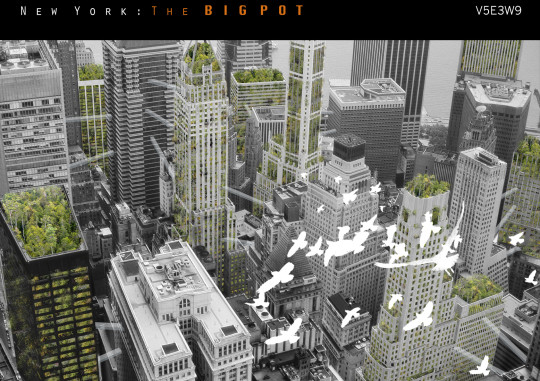 New York  : The Big Pot New York is a city of humans. Also New York is the city of the Buildings building is one of the empty vessel as a space for human life. But in New York City with the overcrowding, buildings should function as a new bowl. It is the ability of a vessel involving nature. Building for people : Building for nature : Building as a pot Citizens of New York suffer from lack of greenery. Old towers that no longer accommodate the human are renovated as pots :  Bic Pot of plant
Big Pot will have new features as New York's lungs. These towers (Big Pots) are located next to the towers for human and bridges connect both of them.
Big Pot is space for cultivation and for relaxation. Big Pots symbolize the environment-friendly city and make new natural scenery of Manhattan.
Info:
Title:
NEW YORK THE BIG POT
Time:
13 giugno 2012
Category:
NY
Views:
4504
Likes:
0
Tags:
-